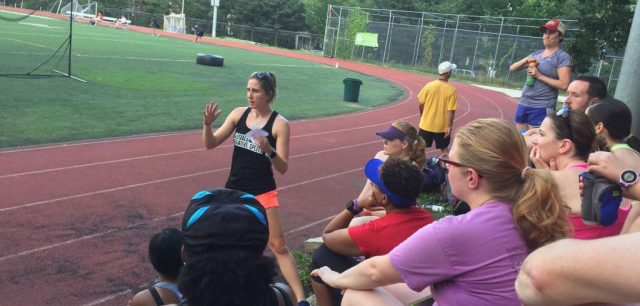 At (3:38) we open the show with a bunch of excuses for why we did not record last week – Farley was sick, Joanna was traveling and Docs went missing.
At (6:45) our hosts break down Broadway.
At (14:48) Tammy Whyte of TW Training and Wellness joins us in studio to talk about spelling. Luckily, we move on from that topic and get into the running discussion centered around Tammy coaching, her running and professional backgrounds and why she wanted to make the leap and go into coaching full time. We also talk about how runners can find a coach and the additional benefits of being part of a running group.