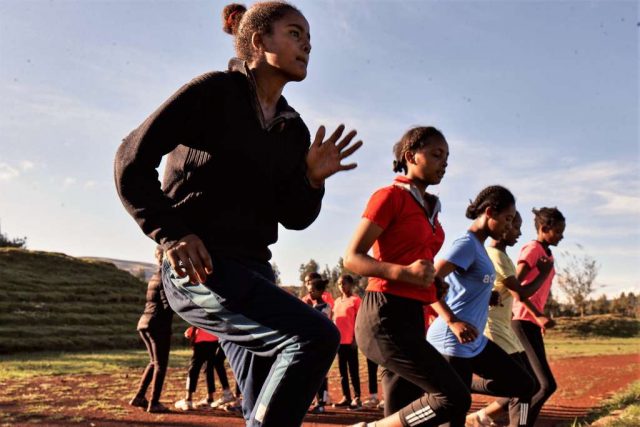 The Girls Gotta Run Foundation started out with an effort to get running shoes to girls in Ethiopia.
Now, more than a decade later, the Washington, D.C.-based nonprofit is working with 100 girls and 40 mothers in the African country.
And the Girls Gotta Run Foundation provides more than just shoes. Three-year scholarship programs in Sodo and Bekoji, Ethiopia, allow girls to stay in school while also running, receiving coaching and running gear, and learning life skills, according to the nonprofit's website.
In a place where child marriage is not uncommon, running provides an opportunity for Ethiopian girls to have more control over their futures — even if they don't become professional runners. Education is key in the scholarship programs.