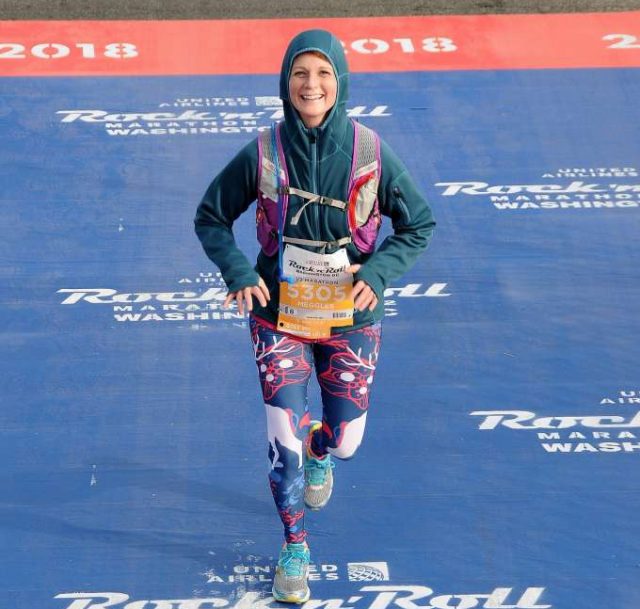 Name: Megan Grimaldi
Self-described age group: Not yet 40, but almost
Residence: Washington, D.C.
Occupation: Nonprofit research/evaluation
Why you run: To feel healthy, connect with something bigger than me, and leave the messiness of life behind. Being outside in nature, seeing wildlife, and smiling at other runners in the early morning is one of the most rewarding experiences I can imagine.