New School, New Team, New History
When Charles J. Colgan, Sr. High School opened last year, there were no championship banners hanging in the gymnasium. No trophies lined the trophy cases. No records existed to be broken by ambitious younger generations. Traditions, legends, the stuff of student mythology was yet to be written. So when administrators chose to field a varsity cross country program in the school's first year, there was only potential before them.
They hired Dave Davis and Bill Stearns, two of the most accomplished coaches in local running, to build their team. Davis was a 2012 finalist for the Brooks Inspiring Coaches award and was inducted into the Virginia High School League Hall of Fame in 2011. He has won seven state titles to Stearns's five. Stearns, for his part, has coached a Marine Corps Marathon winner, state and national champions, and All-Americans across his career.  With Davis's longtime assistant coach Melissa Tirone rounding out the leadership, they formed a kind of coaching dream team. Their task? Develop their athletes until they could challenge any of the other eleven schools in Prince William County.
Finding that extra bit of motivation to conquer long runs during marathon training can be a struggle. It's easy to find yourself running the same routes repeatedly, or seeing the same sights and people nearly every weekend.
Cristina Lopez found herself in this exact situation, but desperation bred inspiration and a run she won't soon forget.
"I was doing Mt. Vernon Trail for all of my long runs," Lopez said, who was training for her second marathon, the Rock 'n' Roll USA Marathon. "After a while, I knew every bend in that trail. I really needed something to keep me motivated."
She came up with a goal to help keep her motivated: the "triple tax code" — hitting three different tax codes (Virginia, Maryland and the District of Columbia) in one run.
---
Update: Of the 14 local-ish Western States entrants, 13 finished, led by Jared Byrd's 22:09:10.
---
Last year, my sister, Sarah Mercer-Bowyer, graduated from veterinary school in Southern California. She then accepted an internship at an equine medical center in Northern California. This required Sarah and her husband, Greg, to move.
I have a feeling, though, that Sarah didn't have to twist Greg's arm.
Their new home is in Auburn. It's a town of 13,000, founded by gold miners, located approximately 35 miles from Sacramento, and it's a great place for them to live.
At age 95, Roy Englert may not have competition in his age group. But he does have the clock.
"I was running against time, actually," Englert said of his recent performance at the USATF Masters Indoor Track & Field Championships, where he broke three age group world records.
Three women with local connections qualified for the 2020 Olympic Marathon Trials at Grandma's Marathon in Duluth, Minn. D.C. resident Caitlyn Tateishi ran 2:43:35, West Potomac alumna (and 2013 Marine Corps Marathon and 2016 Army Ten-Miler winner) Kelly Calway ran 2:42:26 and Oakton and American University alumna Keira (Carlstrom) D'Amato ran 2:44:03.
Patriot alumna Rachel McArthur, a freshman at Villanova University, won the U.S. junior 1,500 meter title, running 4:25.70. Georgetown University freshman Rey Rivera finished second in the 800 meters, running 1:50.47. They will compete at the world junior championships in Finland July 10-15.
Fairfax's Beth Ann Telford was a guest on the Diz Runs podcast, talking about her 2017 World Marathon Challenge.
Potomac River Running is opening a store at the One Loudoun shopping mall in Ashburn in the next few weeks.
Chantilly alumnus Sean McGorty won the NCAA 5,000 meter championship a little over a week ago.
---
We're having some trouble with our water fountains. Many are not working and if they are, produce only a trickle. Let us know where and when you found such a fountain and RunWashington will try to get some answers about what is going on and when we can expect some repairs. Thank you!
---
Fountains compiled by Joanna Russo. New or broken fountain? Let us know here
It's a simple expectation.  You press the button and water comes out.  Except sometimes it doesn't.
Three years ago, we introduced the running community to Matthew Hua, a runner at J.E.B. Stuart High School who would not allow his unique medical condition slow him down. In the time since, Matthew has proven unstoppable. In fact, within four days, Matthew hosted a dinner for the many champions who've supported him and his family over the years, graduated from Stuart with an international baccalaureate diploma and underwent surgery to further improve his breathing capacity.
RunWashington caught up with Matthew and several of his champions to find out what has changed in his life since 2015, and how running has changed him.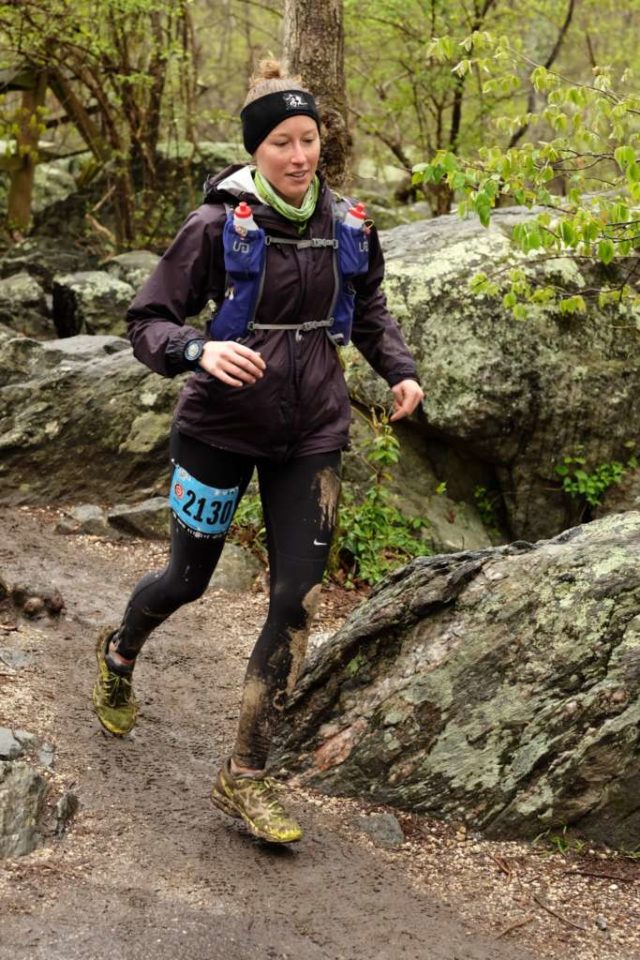 Name: Katie Morgan
Self-described age group: Under 30 crowd
Residence: Washington, D.C.
Occupation: I work in the environmental advocacy space, currently at Ocean Conservancy
Volunteer roles in the running world: I joined the Potomac Appalachian Trail Club – Rock Creek Crew last year in order to give back to the trails that I run on every week, and have loved it ever since. The club goes out each month and helps repair and restore sections of trail in Rock Creek Park that need a little love – last month we patched up a section of the Battery Kemble trail. We repair wash outs after big rain storms to blow downs from big wind events, general trail maintenance, invasive control and everything in-between. We work with the National Park Service, and it is a fantastic way for me and my fellow volunteers to give back to the trails we love!  I've learned so much – how to use a pick mattock, dig a trench, position trails to reduce erosion and spot issues on trails I otherwise never would have paid attention to. As an avid trail runner, this is probably my favorite activity outside of running each month, and it gives me great pride each time I run over trails I helped restore.
Chantilly alumnus Sean McGorty, finishing his fifth year at Stanford, won the NCAA 5,000 meters, running 13:54.81 to edge Syracuse's Justyn Knight by 0.22 seconds. Look out for him next week on the Pace the Nation podcast. Heritage alumna Weini Kelati, running for the University of New Mexico, finished the 5,000 meters in 15:46.57 for ninth place.