Woodrow Wilson sophomore Vincent Kamami spends a lot of his time before races wrapped up in his nerves. This week, coaches and race directors were right with him.
As rain continued to fall on the D.C. area, the fates of weekend invitationals were once again in doubt. On Friday, Fauquier County, Va.'s Octoberfest Invitational pulled the plug, like Oatlands two weeks before and Maryland's Track and Trail before that, driven by concerns about how courses would survive the onslaught of spikes and body weight.
But the DCXC Invitational at Northeast D.C.'s Kenilworth Park was a go, and runners would have a chance to face off and get dirty. Coaches, and Kamani, could stop fretting and start planning on actually racing. The flat, usually fast course was not immune to the rain, and long muddy stretches and iffy turns forced many races to become tactical, which as T.S. Wootton senior John Riker remarked after his third place finish, would ultimately be more beneficial in the long term for runners.
This year's Marine Corps Marathon may be just like previous years' races. And that's just fine with Race Director Rick Nealis.
He's seen a lot during the quarter century he has led the October race: cheating, celebrity runners (namely, Oprah), security concerns and even a scandal in which runners were urinating dangerously close to Arlington National Cemetery graves. Now in his 26th year leading "The People's Marathon," things "surprisingly … look like the status quo," he said.
But he is always prepared for a debacle that could impact the marathon through D.C. and Arlington. It has happened many times on his watch, and chatting with the loquacious 64-year-old is a like revisiting some of the area's most memorable moments over the past two-and-a-half decades.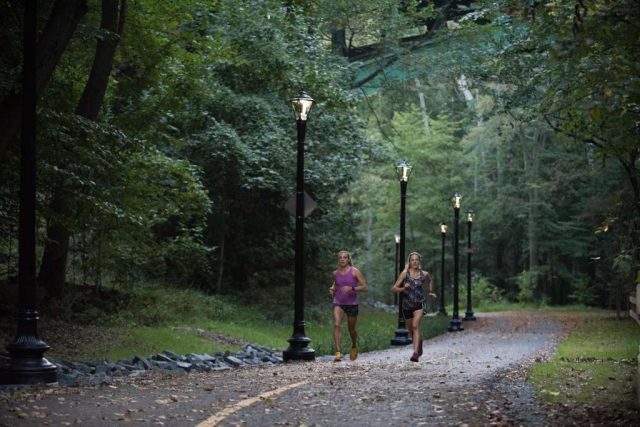 The Klingle Valley Trail will be closed between Oct. 11 and Nov. 30 and be closed between 7 a.m. – 5 p.m. Oct. 1 – Oct. 10 and Dec. 3 – Dec. 21 for water and sewer upgrades along the trail.
Montgomery County Parks has closed all of its natural surface trails through through Thursday in an effort to prevent damage from use during this week's rain.
The Marine Corps Marathon deferment period ends Wednesday at 11:59 p.m.
The Arlington Memorial Bridge will be closed to pedestrians this weekend.
Tom Martin isn't sure what he'd do without the towers field in Bethesda, Md. Maybe his cross-country runners would have to do more workouts on the track, he says. Maybe he'd even think about retiring from coaching. That's how important the roughly 1.25-mile, grass-and-dirt loop around the WMAL radio towers is to him. It's more than just a 75-acre field nestled between two highways and not far from Walter Johnson High School, where Martin coaches. It's a crucial piece of the local running culture in Montgomery County.
"For me, it's almost as if, when that goes away, I might consider retiring," Martin says. "It's invaluable just to have… this nice open space where we can do all different kinds of workouts. It would be a tremendous loss to our program."
Long, dewy grass at Fort Washington Park presented a challenge at runners at the Prince George's County Invitational. So did "the General," a long hill from the bank of the Potomac River.
That was alright for Eleanor Roosevelt coach Nayda Pierla, whose teams won the boys' competition 36-90 over Parkdale and girls finished second behind Flowers 27-54. Roosevelt junior Brandon Lewis on the individual title in 17:49, while C.H. Flowers junior Javon Watts remained undefeated at Fort Washington Park for her career, winning by more than 90 seconds in 21:14. It's a few seconds slower than her winning time last year, but the grass on the course had not been mowed.
D.C. police charged 23-year-old Anthony Crawford of Northwest D.C. with first degree murder in connection with Wendy Martinez's death Sept. 18 while she was running in Logan Circle.
Metropolitan Police Department Chief Peter Newsham cited a combination of work by police, tips from the public and security camera footage in identifying Crawford, who was arrested the night of Sept. 19 at the Girard Street Park near 14th Street NW.
Martinez, 35, was killed following a stabbing while she was running west on P Street NW in Logan Circle the evening of Sept. 18. Newsham said she stopped at the corner of 11th Street NW at 7:45 p.m., where she was stabbed in what he described as likely a random attack. There was no indication Martinez was the victim of a robbery, but police have not identified a motive.
A 7 p.m. vigil Sept. 20 has been planned at the corner of P and 11th.
Newsham called the stabbing an isolated instance.
"We don't see crimes like this very much, it was an unlikely thing that happened," he said at a Sept. 20 news conference. "It's certainly damaging to all our senses of safety."
Metropolitan Police Department Chief Peter Newsham described her in a Sept. 19 news conference as "avid runner, known to run for miles across the city on a regular basis." More than that, she ran the 2015 Palestine Marathon, finishing in 4:20:18 for eighth place.
Arlington's Jillian Pollack qualified for the 2020 Olympic Marathon Trials, running 2:44:44 at the Berlin Marathon Sept. 1. She is one of five runners who lives in the D.C. area full-time who has qualified so far.
Almost 300 local runners have qualified, and registered for the 2019 Boston Marathon. A total of 294 runners comprises 132 from Northern Virginia, 84 from Montgomery and Prince George's counties in Maryland and 82 from Washington, D.C. The Boston Athletic Association has some problem with websites representing the registrant list, but you can look people up here. More runners will enter via charity programs and other will scratch the race.
The Association of International Marathons and Distance Races has recognized the Marine Corps Marathon has having the world's best finisher medal in 2017. Corbin Stewart, MCMO Graphics Coordinator who designed the award winning medal shares, "The Marine Corps Marathon medal reflects Marine Corps heritage, our great nation's patriotism and the legacy of the Marine Corps Marathon. Together these elements express the uplifting spirit of the event in a modern design."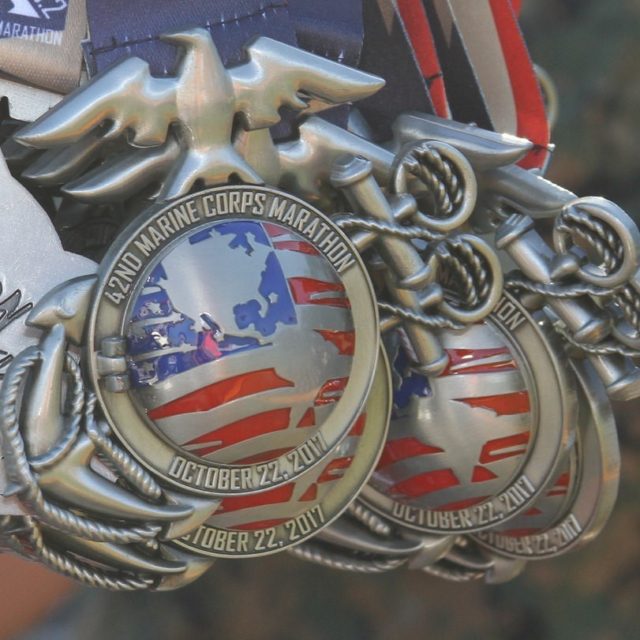 As students at St. Albans School and National Cathedral School prepare for the cross country conference championships, many of these runners are also getting ready for the fall play.
Jim Ehrenhaft, who coaches cross country for both Washington, D.C., schools and is also the assistant track coach in charge of distance, is just one of the coaches in the region who works with students balancing other commitments outside of running and school.
"It's something that we just have to help them manage," he said. "Because their interests certainly should be encouraged, and at the same time, when they made choices, there are consequences or repercussions, and we just, again, have to help them understand that and put it in perspective — that's one of the big challenges."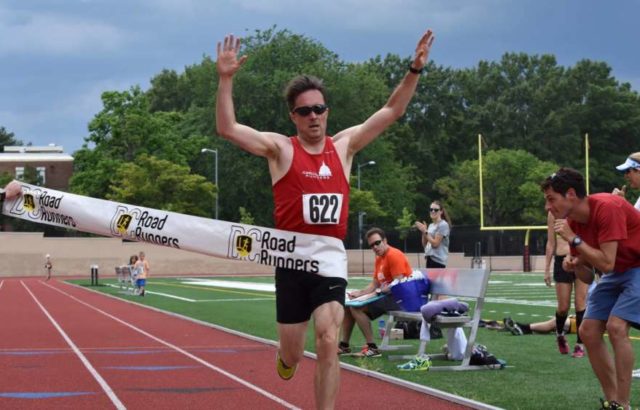 Name:  Chris Carney
Self-described age group: Masters (first race in my new 45-49 age group, this weekend)
Residence:  Falls Church
Occupation:  Attorney for the federal government
Volunteer roles in the running world:  Have volunteered at various races, including the MCM beer tent.