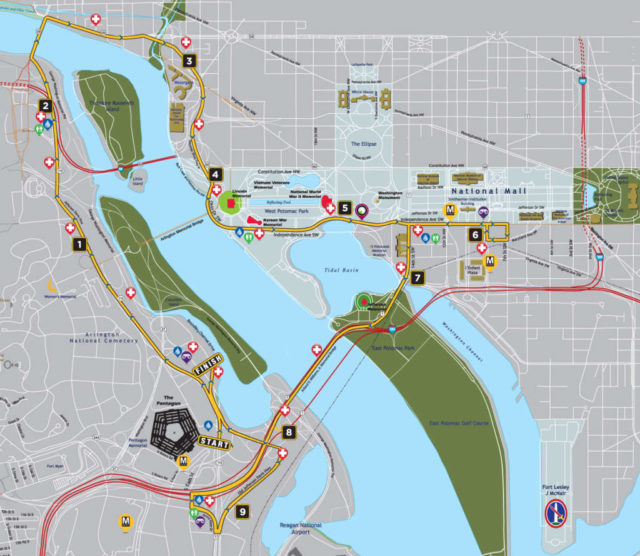 With the Arlington Memorial Bridge out of commission, the Army Ten-Miler course will take the Key Bridge and Whitehurst Parkway to Rock Creek Parkway, in lieu of Constitution and Virginia avenues.
When Adam Popp heads to the start line at the Navy Air Force Half Marathon on Sunday, the pain of the marathon he ran just days before will be fresh.  But the Air Force veteran who lost his right leg above the knee after an explosion in Afghanistan in 2007 knew he had to make room in his schedule for the half marathon that holds special meaning to him.  In 2015, only four months after he took up running seriously, Popp finished the Navy Air Force Half in 1:44:29 — much faster than his first try at the distance eight years earlier.
"Long story short, I ran that half marathon faster than I had when I had two legs," Popp said.