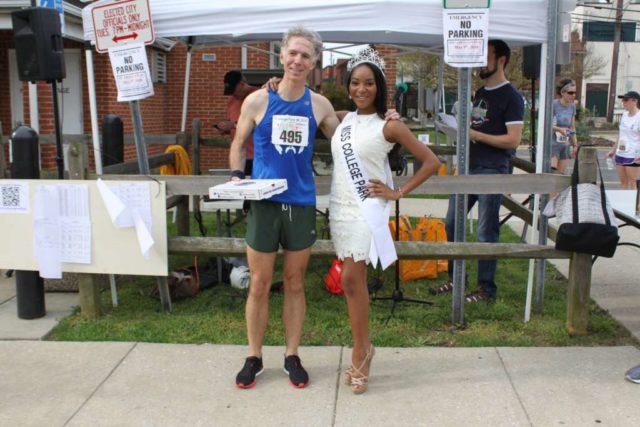 Name: Shawn Zeller
Self-described age group: Masters, 40+
Residence: Northeast D.C.
Occupation: Journalist
Volunteer roles in the running world: I coordinate the running team at my company, CQ Roll Call, and our involvement in team races, such as the National Press Club 5k and the ACLI Capital Challenge.
Why you run: To be fit, to compete, to stay trim, to maintain friendships, and to set a good example for my kids. This past year, after my nine-year-old daughter participated in "Girls on the Run" through school, the whole family, including my wife and six-year-old son competed in the DC Road Runners Bunion Derby series of races. It was extremely gratifying to do so as a family. I ran with the kids and Madelyn finished 1st in her age group, while the rest of us took second in our respective age groups. We were thrilled! It turns out that young kids can run distances!
When did you get started running: I ran as part of my crew team training in high school and college, but only as cross-training. I only realized then that I had any propensity for endurance sports. In grade school, the focus was always on sprinting and I'm still not a very good sprinter.