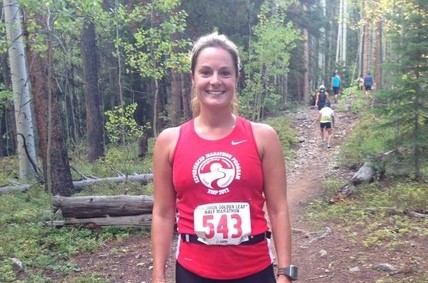 Name: Laura Cloher
Self-described age group: 35-39
Residence: Bethesda
Occupation: Teacher
Volunteer roles in the running world: Girls on the Run coach, fun run leader for the former Pacers Running store in Silver Spring, 3x pacer for Parks Half Marathon, coach for XMP (Experienced Marathon Program)
Why you run: Running makes me feel alive and is a wonderful stress reliever.
When did you get started running: I started running my senior year of high school to get into better shape. I made a goal by the time I turned 30 to run 5 marathons and I surpassed that goal by 12, running a total of 17 marathons (three were 50K's) by the time I turned 30!
At last year's Credit Union Cherry Blossom races, thousands of runners crossed the finish line in either the event's 10 mile or 5K events on a chilly April day. Upon finishing, runners were offered a heat sheet — a mylar blanket that provides a small source of warmth. So when runners are ready to toss the blankets and head home, then what? The race's sustainability team had a plan to make sure there was an eco-friendly option.
Instead of letting the nearly 20,000 blankets end up on the trash, and eventually a landfill or incinerator, there were specific collection points on race day where runners could ditch their heat sheets.
Hidden between the Palisades neighborhood and Canal Road, a carpet of grass awaits.
The long-gone Glen Echo Trolley Line, which ran between the eponymous amusement park and Georgetown, offers two-plus miles of off-pavement running with a view.
Oddly enough, a lot of that view is of the C&O Canal Towpath and the Capital Crescent Trail down the hill, an embarrassment of riches running east and west in that part of town.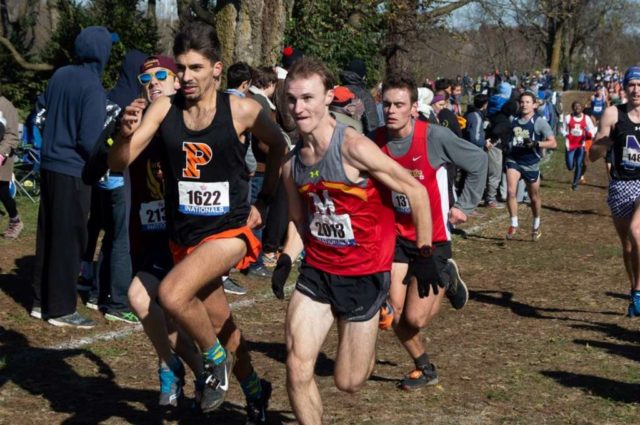 When Zach Gallin wants to hang out with some of his closest friends on any given day, he knows to show up at the Bishop John Carroll Statue in Georgetown at 5 pm.
That's where the Georgetown University Running Club, which has about 80 active members this year, meets to log some miles and have lots of fun along the way.
"It was one of the first things I joined at Georgetown," said Gallin, a junior who recently became the club's president. "It became the centerpiece of my life."
For college students like Gallin who love to run and crave a team-like environment, club running has become a popular alternative to joining the varsity track or cross country team.
Here's a selection of superlatives awarded by local running clubs.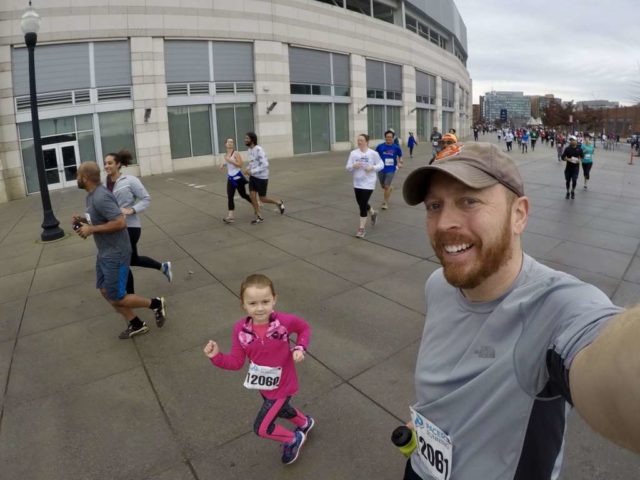 Name: Mike J. Grinnell (@MikeJGrinnell)
Self-described age group: My head says 20's, but my last race told me I was the second fastest in the Master's Division
Residence: West Springfield, Va.
Occupation: Design and Construction Consultant
Volunteer roles in the running world: Water bottle holder/ iPhone DJ for my wife and daughters in their races
Why you run:  It's a great way to stay in shape and long runs serve as great therapy for anything going on in your life.
When did you get started running:  I was late to come over to the sport.  As I got into my 30's I needed to find sports that didn't take a toll on my body as much.  That's when my friends Amy and Kate invited me to run the Rock 'n' Roll Half Marathon in Virginia Beach with them.  Immediately after the race, I swore I was done.  Now here I am.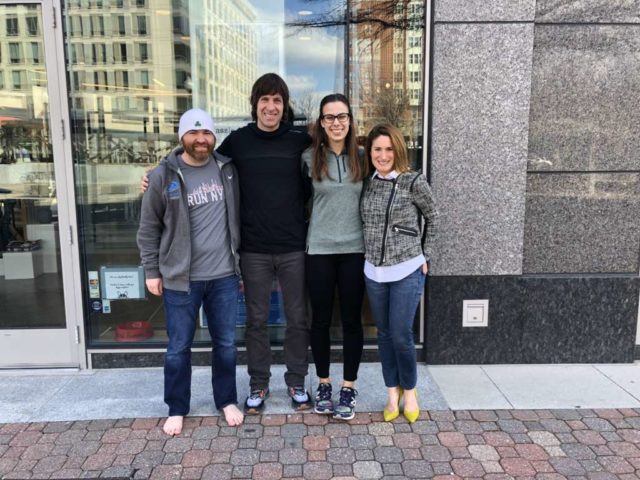 Courage to Run (April 13) Race Director Freida Edgette shares her personal journey to race director and the mission her race advances.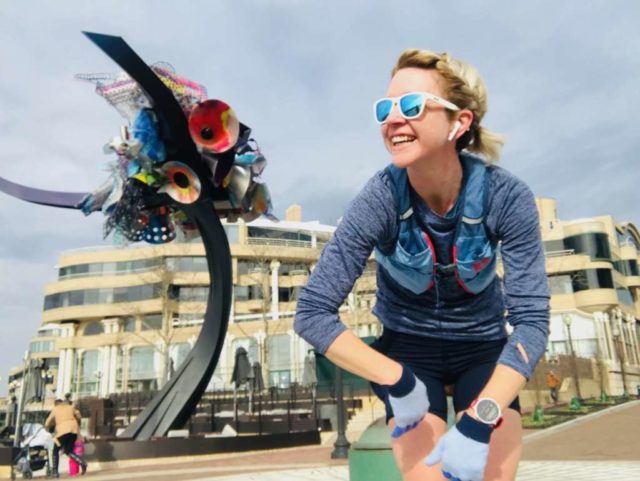 Name: Meg Ryan
Self-described age group: F 35-39
Residence: Takoma Park
Occupation:  Designer at darbstudio, mother, creative maven
Volunteer roles in the running world: I started a local running club – Takoma Park Road Runners – this past fall to bridge a connection to many of my fellow neighbors I would pass along our footpaths and trails. Since my return to running last spring, I was excited to grow my running community all over again and feel a sense of camaraderie in numbers. I also co-captain the spring running club at my daughters' elementary school which aims to get kids ready to participate in the TKPK Safe Routes to School race in early May. We work on the basic FUNdamentals of running but most of all its exciting to see them enjoy racing each other down the field.
Why you run: I believe the majority of the reasons remain the same but now as a mother of two little energetic girls, it's added new meaning. I run as meditation (never been a sit down "ohm" type). I run to reclaim my time and embrace the power of me. I run to be a stronger, more positive and supportive member of my family. I run to challenge the extent of my capabilities and of course, we all love the fact that here in the district the journey is sometimes best done on foot.
You may not know their names, but you probably know their brands.
If you've been to a race expo, attended a brand-sponsored event, or even participated in a fun run at your local running store, odds are you've encountered a footwear brand representative. They are the hidden people behind your favorite running shoe brands, working across the region to make sure their brand and products are properly celebrated and understood.
The job description of a footwear brand rep is not easy to describe, admits D.C.'s Brennan Schwab, who will soon be celebrating his two-year anniversary as a Brooks rep this April. "It's kind of a mix between sales, education, and marketing."
Put in simple terms, the job of a footwear brand rep is to interact with stores who sell that brand's product. Reps ensure that the sales associates at those stores understand the product, know how to sell it, know what's coming up next, and to assist with any events, education or promotion.