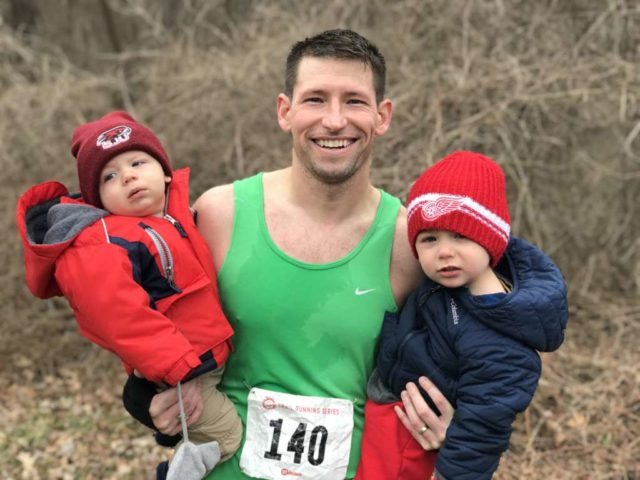 Name: Brad Byrnes
Self-described age group: Pre-Masters (almost 40)
Residence: Alexandria
Occupation: Federal Police Officer and former head XC coach at Bishop Ireton HS
Volunteer roles in the running world: I'm one of the few that can claim membership in the old Pacers Ambassador program. That was a long time ago and I haven't volunteered a lot since then…that needs to change. I did coach the Boys on the Run program at the Grace Episcopal Elementary School for 5+ years which was a lot of fun.
Why you run: Mostly to race and compete against others but I'm always challenging myself as well. As we get older, beating our old selves becomes more and more of an obsession. Running is also my time to decompress and escape for a bit.
When did you get started running: I tried every sport in the book but nothing really caught on. A high school friend suggested I come out for the track team so I did that my sophomore year. I ran my first XC season that fall of my junior year and the rest is history.
Have you taken a break from running: My first two years of college I really didn't run much at all and instead spent more time with weights in the gym and playing rugby. The rugby guys liked me because I had endurance and didn't drink which meant there was at least one sober player at our matches.