A misplaced set of cones marking a turnaround in the fourth mile cut the Credit Union Cherry Blossom Ten Mile short by 240 feet. That invalidates both Stanley Kebenei's 46:00 finish that would have been an American record for 10 miles and Rosemary Wanjiru's 50:54 course record, which was also the fastest time in a women's only race run in the United States.
A series of construction projects have altered the course over the last three years, first the loss of the Arlington Memorial Bridge and then the loss of a lane on each side of Rock Creek Parkway this year, forcing runners to take new routes to each 10 miles – this year, a return trip south on Potomac River Freeway. Race Director Phil Stewart said the approval for the 2019 course came only in the last two weeks.
"The course we had certified would have been an accurate 10 miles, but the course wasn't laid out as certified," Stewart said. "It was one of those things, like many things in life, where there were several miscommunications. Ultimately, as race director, it's my responsibility."
Simply put, nobody checked to make sure the course was laid out as certified.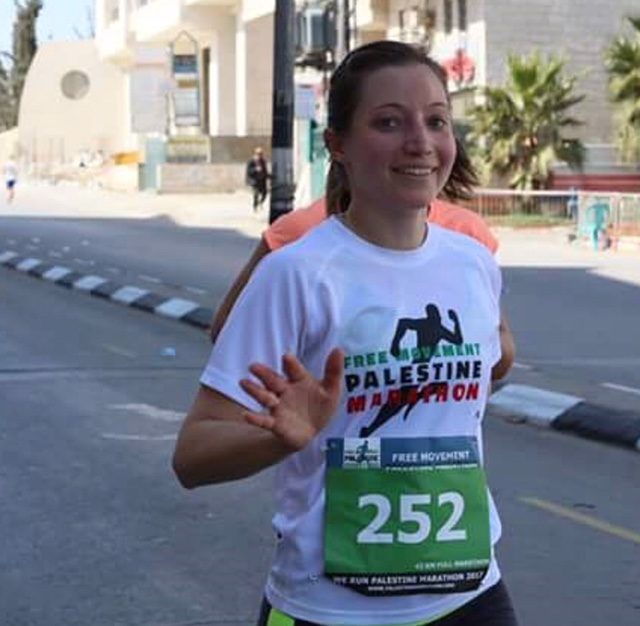 Name: Sara Burback
Self-described age group: 33
Residence: Washington, DC
Occupation: Nonprofit, international development sector
Volunteer roles in the running world: Leader of D.C.'s Christ City Church mission team to Israel and Palestine, where nine team members completed the half marathon.
Why you run: I run to process my day. I run to set goals and realize I'm capable of more than I think I am. I run to bond with my sister and nephews when I visit them. I run to exercise my right to movement. I run because I want to set an example that girls and women can do this, and there is power in our numbers. I run because it is act of nonviolent resistance. I run because it is an embodied metaphor of overcoming, endurance, and being a bad-ass when facing new and ongoing challenges. I run because it's a way to explore the world. I run because I love the friends I have made in the running community. I run to tell a different story.