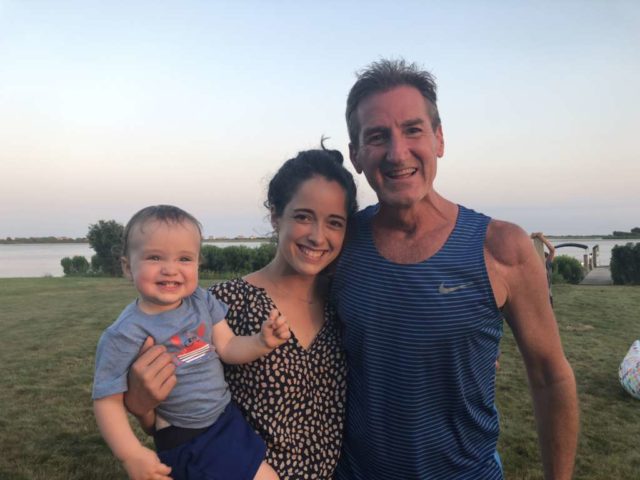 Name: Daniel Ahern
Self – described age group: 50-54
Residence: Logan Circle
Occupation: Public Affairs
Why you run: To beat my little brother. Every summer we meet in Falmouth, Mass., with family and friends to race seven miles through the shady early hills, then the exposed beach segment towards the mile five Allen Avenue cheering station, while turning for home up to the hill with a fast finish on the downslope. The loser has to adorn the champion with a medal and recite "you are the better runner this year, and I only hope to be your equal." I haven't had to say those words in many years. I could probably slow my pace and make these races competitive, but I only know one speed. And before you start feeling sorry for him, he's a Jets fan. He's used to losing.
Everyone knew Wendy Martinez as a runner. It was a huge part of her identity. So much so that when she wanted to meet her friends at a trendy brunch spot in D.C., she would run to the restaurant "and show up all sweaty. She didn't want to miss a run," said her best friend Kristina Moore.
"I think through running she found power and strength and serenity — it showed her dedication and mental strength, and so it was an integral core of her life," Moore said.
Running fulfilled Martinez; she also died while running. Last September, a stranger fatally stabbed the 35-year-old while she was out for a run in D.C.'s Logan Circle neighborhood. It was a tragic act of violence that rocked her friends, family and the running community.
After her death, her friends and family founded the Wendy Martinez Legacy Project — an initiative that invests in the causes Wendy cared about most: empowering women in technology, supporting women's entrepreneurship and connecting with others through running.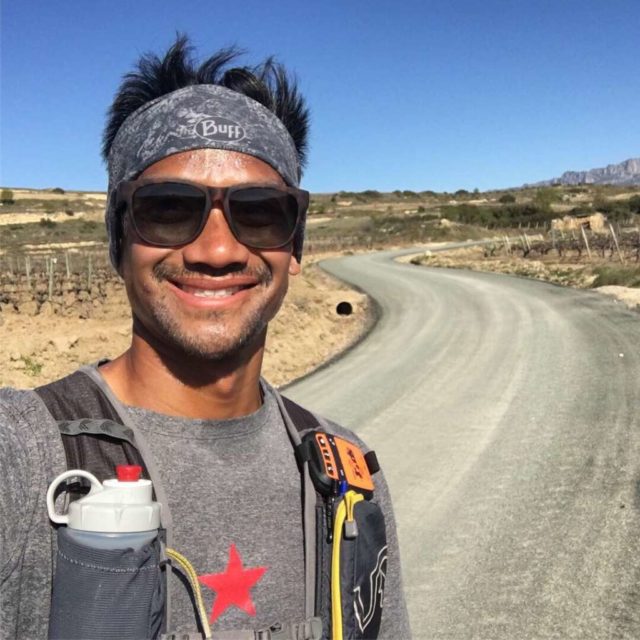 In a way, Ariel Laguilles has been preparing for this week all of his adult life.
Since his freshman year at Gonzaga College High School, his education and work have all been at Jesuit schools. Now he is in the midst of what he plans to be a eight-day run along the 406-mile path in Spain walked by St. Ignatius, the founder of the Jesuit order, nearly 500 years ago.
But in another, more specific way, he's been planning for about a year. While leading immersion trips for students at Gonzaga, where he is chairman of the modern languages department, he struck up conversations with the tour group organizer, who was based in Spain. They talked a lot about pilgrimages.
It turned out his new friend Augie was a big fan, and the two hatched a plan for Laguilles, 40, to run to Manresa, near Barcelona, from Azpeitia, near Ignatius' home of Loyola. That's the route St. Ignatius walked before writing his work Spiritual Exercises. 
"Some pilgrimages are pretty popular, but Ignatius' didn't really rise to that level," Laguilles said, noting that the route gets about 400 people a year, compared to hundreds of thousands for other European pilgrimage routes. "But it was an experience I'd love to have."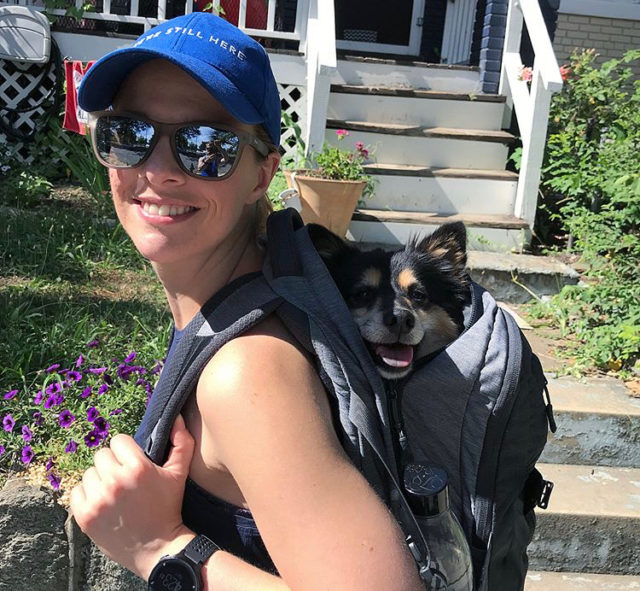 Name: Madeline Shepherd
Self-described age group: 30-34
Residence: Washington, D.C.
Occupation: Nonprofit Lobbyist
Why you run: Running is my alone time, when I can tune into the pattern of my footsteps and breathing and tune out everything else.
When did you get started running: I realized that I enjoyed running when I was working to make the varsity volleyball team in high school, but I didn't start running for its own sake until after college. I was inspired by friends and former classmates running half and full marathons and thought I would give it a try. After my first half marathon in 2010, I was hooked.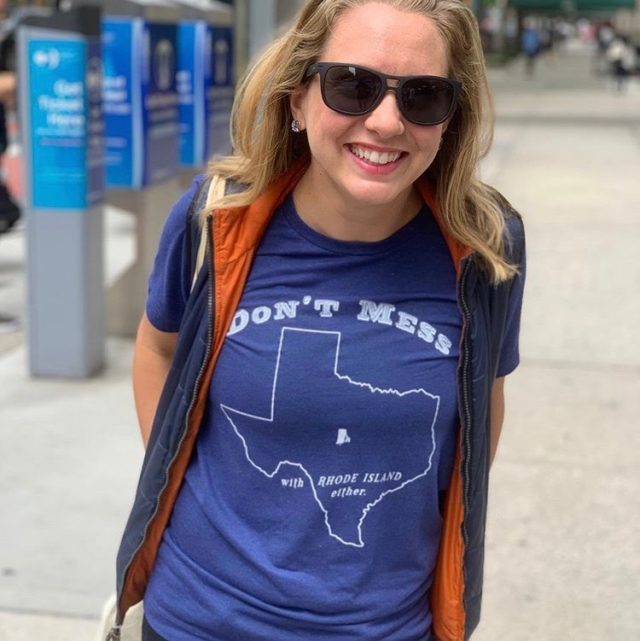 New York Times writer and documentary producer Lindsay Crouse discusses her recent work reporting how pro running contracts treat pregnancy. It's a surprise early episode.
Here's a little more on it, and even more!
Georgetown alumna Rachel Schneider's 15:06.71 at the USATF Distance Classic May 16 at Occidental College put her under the 2020 Olympic qualifying time of 15:10.
ArlNow reported that the Metropolitan Washington Council of Governments' Transportation Planning Board approved $680,000 in assistance for 13 projects, including one to look into options to close a gap near the East Falls Church Metro station.
A variety of distance runners with local connections will compete in the NCAA Track and Field Championships, starting with the regional finals this weekend: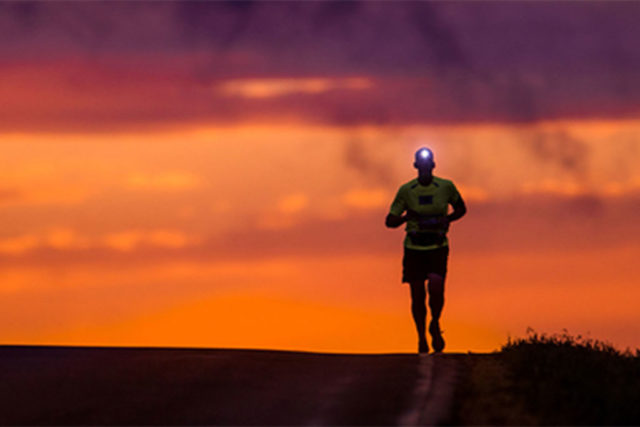 The Ragnar Sunset Series is a new running festival where all teams share one goal — make it to the finish line before the sun sets.
Ragnar Sunset Washington D.C. is happening September 21 at National Harbor, MD. The adventure starts Saturday afternoon where teams of four will try to outrun the sun by running two loops each of 4.7 miles, relay-style. You'll run on a paved course that features stunning canal views and iconic vistas of the harbor.
When you're not running you'll be partying at Ragnar Village with your fellow runners, friends and family. There will be live music, food, games, a beer garden and other fun activities.
Special offer for Run Washington readers!
Get $30 off Ragnar Sunset Washington D.C. with promo code RUNWASH.
Looking for more of a challenge? You're in luck. The Ragnar Trail Appalachians race is back August 9-10!
At Big Bear Lake Camplands — a couple hours outside of D.C, teams of eight will set up camp and take turns running on three sweet tree lined trails full of dense Appalachian forest, rolling hills with serious elevation, and giant ferns reminiscent of Jurassic Park, minus the dinosaurs… we think. It's 120-ish miles of nature-fueled running magic.
For a limited time, get $100 off Ragnar Trail Appalachians with promo code RUNWASH.
Joshua Harmon started running while serving in Iraq. His wife, Kristin, wasn't a runner, but she told him she'd run with him when he came home.
He didn't come home.
Harmon was killed in action on Aug. 22, 2007, at the age of 20.
Kristin, who remarried in 2012 and now has the last name Johnson, has been able to run in Harmon's honor through wear blue: run to remember, a nonprofit with communities across the country, including in Northern Virginia, Bethesda and Quantico. She lives in Alexandria.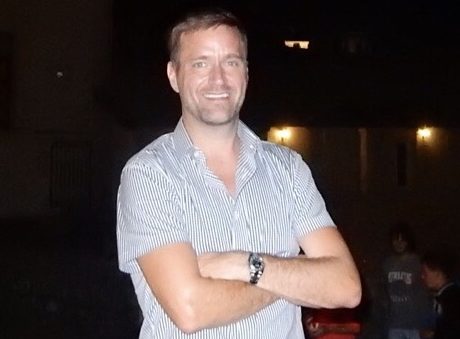 Name: Dale Learn
Self-described age group: 45-49
Residence: Washington, DC
Occupation: Attorney, Law Partner
Volunteer roles in the running world: I have volunteered at several race water stops, finish lines, etc. for my running club, the Potomac Runners. I have also volunteered to coach track and interval training for my club. The most rewarding volunteer roles have been when I have helped get once non-runners into the sport by given advice and training tips.
Why you run: There are SO many reasons why I run. It is SUCH a central element of who I am – It grounds me, makes me feel like I have done something good for myself, is great stress relief, and is a good way to venture out into a new place. Plus, you are never as free as when you are out there and you body is in a good running rhythm and just humming along.
When did you get started running: My oldest brother was a good runner and I enjoyed watching going to his meets, especially cross county. I did local youth track, but started full time running in junior high school and continued through high school and in college (Go Dawgs!!).