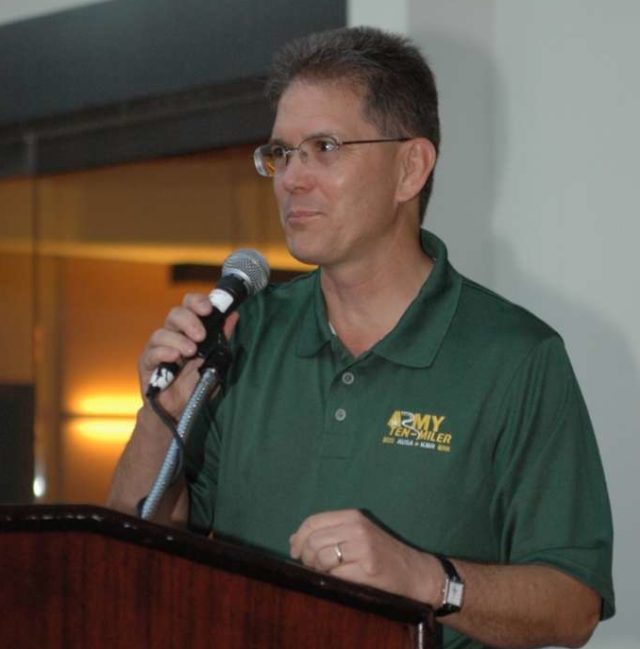 Jim Vandak, race director for the Army Ten-Miler for the past 22 years, will retire at the end of May. During his tenure, the race has sported among the 15 most finishers in the United States and topped the D.C. area's races.
General registration for the Army Ten-Miler opens at 7 a.m. Wednesday, May 15.
Four D.C.-area trails will form the eastern end of a continuous trail network that will reach Seattle, the Rails to Trails Conservancy announced. The National Mall, Rock Creek Trail, Capital Crescent Trail and C&O Canal Towpath will take the trail from the U.S. Capitol out to Cumberland, Md. and beyond.
The D.C. Road Runners Track Championship will serve as the championship of the Eastern Track League, which comprises the District Track Club, the Hoka One One New Jersey-New York Track Club, the Atlanta Track Club, Furman Elite and the Nashville Track Club. The league formed to give elite runners in the eastern United States competitive opportunities in advance of the national championships in July.
The Maryland State Private Schools Cross Country Championships, Nov. 9, will move to Georgetown Prep.
Three runners with local connections qualified for the IAAF Outdoor World Championships in the 5,000 meters at the Peyton Jordan Invitational. Loudoun Valley alumnus Drew Hunter ran 13:21.18, Lee alumnus Josef Tessema ran 13:22.28 and Georgetown alumna Rachel Schneider ran 15:21.44.
A bevy of local distance runners won NCAA Division I conference championships this outdoor track season:


(more…)
The days are getting longer and the weather is getting warmer — which can mean one big thing for the running community: more runners are taking to the region's sidewalks, paths and trails.
As more runners ditch the treadmill in favor of running outside, there are health and safety reminders to consider. Chief among them is knowing the correlation between warmer temperatures and running risk, said Dr. Wiemi Douoguih, the medical director of MedStar Sports Medicine for the Washington region. Spring can yield some warm-but-not-too-warm running conditions, but "just because the air feels [cooler], you have to be careful," he said.
Temperatures can feel comfortable and quickly get dangerous as you exercise, he said. Runners need to be careful with outdoor exercise when temperatures are between 73 and 82 degrees, but with higher humidity levels — a foregone conclusion in the D.C. area — temperatures as low as 73 can be high risk, Dr. Douoguih said.