Heritage High School alumna Weini Kealti, a sophomore at the University of New Mexico, won the NCAA 10,000 meter championship, running 33:10.84 for a roughly half-second edge over Oregon's Carmela Cardama Baez. West Springfield alumna Caroline Alcorta, a graduate student at Villanova, was fifth in 33:20.68. The pair raced again in the 5,000 meters, finishing behind Georgetown's Josette Norris (fourth, 15:52.05). Kelati was fifth in 15:54.46 and Alcorta was 11th in 16:18.66.
The District Track Club held the DMV Meet of Champions Sunday at the University of Maryland. Check out results here.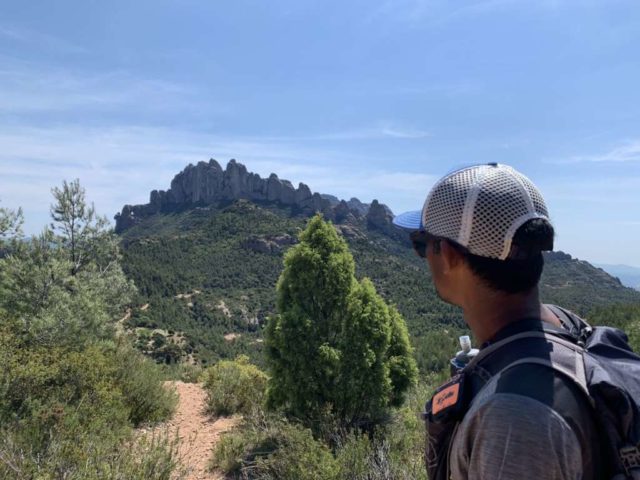 Gonzaga College High School teacher Ariel Laguielles finishes his 400+ mile run across part of Spain in eight days, 12 hours an 45 minutes, logging more than 416 miles, often on a swollen ankle.
Laguielles, 40, planned for a year to tackle the pilgrimage route taken by St. Ingatius Loyola, who founded the Jesuit order.
He topped out at 63.5 miles on day three and took a few down days to give his ankle time to heal, and he ended up in Manresa in high spirits June 4. His run established the fastest known time for the Camino Ignaciano.  He exceeded 50 miles a day five times.