DC Area Race Calendar
This event listing has been removed or the event has already occurred.
Saturday, October 20
October 20
8:00am - 11:00am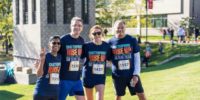 Reston, VA - Reston Town Center
1825 Discovery St
Reston, Virginia 20190 Map
Event Info
Date of event – Saturday, October 20, 2018
Event website – https://www.shatterproof5k.org/nationalcapitalarea
Start and end time of event –
8:00AM – Site Opens
9:00AM – Program Begins
9:30AM – 5K Walk/Run Begins
Location of event – Reston Town Center (1825 Discovery St., Reston, VA 20190)
Shatterproof, a national nonprofit dedicated to ending the stigma of addiction will host a National Capital Area 5K Walk/Run at Reston Town in Reston, VA on October 20, 2018. This event will bring together the community to rise up against addiction and support family, friends, neighbors, and coworkers impacted by the disease of addiction.
You are invited to show support for anyone who has been touched by addiction and bring the disease of addiction into the light. Guests will have the opportunity to engage in activities geared towards uniting the community and promoting positive change. Event highlights include: The Shatterproof Community Village, which will showcase substance use disorder resources from local organizations; The Memorial Gallery, featuring photos and stories of lost loved ones; a Celebrate Recovery area, a space to unite with hundreds of others in recovery; and more.
Register today at: https://www.shatterproof5k.org/nationalcapitalarea
Walking is free, registration is required; Running has a registration fee of $30 that increases event week.
October 20
8:30am - 9:40am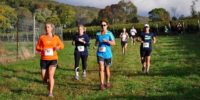 Burkittsville Ruritan Community Center
500 East Main St.
Burkittsville, Maryland 21718 Map
Event Info
The Spook Hill Cider & Wine 4 Mile Run starts at 8:30 a.m. and utilizes a unique mix of road and cross country terrain. Participants will run (or walk) through historic Burkittsville, up the slight incline of Spook Hill into the Boordy Vineyards' South Mountain vineyard, through historic Union Cemetery, and the Distillery Lane Ciderworks' (DLC) orchard. There are always plenty of wine-themed door prizes and your race premium is an event wine glass and a tee shirt. Post-run, you'll be able to taste (and purchase) Boordy wine and DLC hard ciders without getting in your car. For those looking for the opportunity to spend a scenic autumn day in the country, you can explore the Spook Hill Wine Trail and visit more participating wineries, all of whom will be offering our participants special deals on race day!
October 20
12:00am - 11:00am
West Potomac Park
4592 Ohio Dr SW
Washington, D.C. 20551 Map
October 20
8:00am - 9:30am
New Market Community Park
9670 Cadet Rd
New Market, Virginia 22844 Map
October 20
8:00am - 1:00pm
Biddle Point, Michael N. Castle Trail
Michael N. Castle Trail
New Castle, Delaware 19720 Map
October 20
8:30am - 10:00am
St. Mary's Ryken High School
22600 Camp Calvert road
Leonadtown, Maryland 20650 Map
October 20
8:30am - 10:30am
Interfaith Works Clothing Center
751 Twinbrook Parkway
Rockville, Maryland 20851 Map
October 20
9:00am - 12:00pm
Bull Run Special Events Center
7700 Bull Run Drive
Centreville, Virginia 20121 Map