DC Area featured
Saturday, August 28
August 28
10:00pm - 7:00am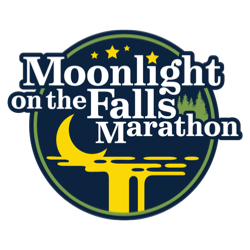 Blackwater Falls State Park
Pendleton Point. Overlook
Davis, West Virginia 26260 Map
Event Info
Join us for the Inaugural Moonlight on the Falls Marathon August 28-29, 2021 at beautiful Blackwater Falls State Park in Tucker County, West Virginia. Beat the summer heat and run with us under the stars and enjoy the perfect running temperatures of our cool late summer mountain nights. 
This race will be a nighttime race featuring a Quarter Marathon, Half Marathon, Marathon, Distance Challenge, Relay and will be an approximate 6.5 mile(Quarter Marathon) looped course beginning and ending at Pendleton Point in Blackwater Falls State Park. The race will begin at 10 pm and will go until 7 am with options to run Solo, 2 Person Relay, 4 Person Relay, and 6 Person Relay. 
As with all of our races the Moonlight on the Falls Marathon is meant to be a true destination experience. We are planning on a festival-like atmosphere for Packet Pick Up and Pre Race on Saturday with live music, vendors, food, and more! In addition to our festivities, we encourage everyone to check out the endless outdoor recreation opportunities, as well as our funky little mountain towns of Davis, and Thomas.  
Saturday, September 11
September 11
9:00am - 1:00pm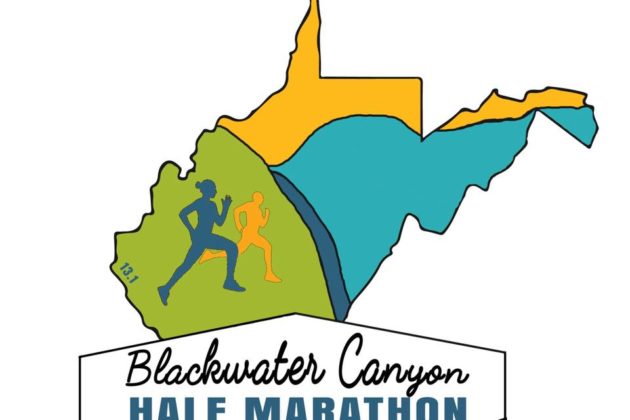 Thomas, WV and Parsons, WV
Mill Race Park (finish)
Parsons, West Virginia 26287 Map
Event Info
The Blackwater Canyon Half Marathon will take place on the Blackwater Canyon and Allegheny Highlands Trails running from Thomas, WV to Mill Race Park in Parsons, WV. Please join us for this epic event in support of the Highlands Trail Foundation, a non-profit organization dedicated to trail development in the Potomac Highlands of West Virginia.
The Blackwater Canyon Half Marathon is a point-to-point race. The trail is made of pavement, dirt, and crushed stone. The race course will descend about 1400′. The 9:00 am race start is located on the rail trail below First/Front Street in Thomas, WV. The race finish is in Parsons, WV. At 8:00 am, a bus will transport runners from Parsons to the race start in Thomas.
RACE ENTRY WILL CLOSE AT 200 RUNNERS!
In coordination with the West Virginia Mountain Trail Runners' Helvetia 10k Mountain Run, we're introducing the Black-Hel Double in 2021 (provided both races are able to happen). This is a two part racing event. First complete the Blackwater Canyon Half Marathon on Saturday. Then travel to Helvetia, WV on Sunday and finish the 10k Mountain Run. Finishers of both races receive a special hat with the Black-Hel Double logo. Awards will be given out at the conclusion of the Helvetia 10k Mountain Run. No additional purchase necessary. Register separately for each race. More information about the Helvetia 10k Mountain Run is available at https://www.wvmtr.org/races/helvetia/details/
Saturday, October 9
October 9
8:30am - 9:30am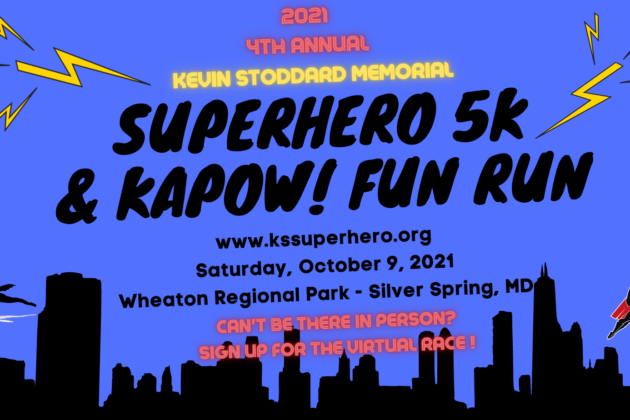 Wheaton Regional Park
2002 Shorefield Road
Silver Spring, Maryland 20902 Map
Event Info
Join us the morning of Saturday, October 9, 2021 in Silver Spring, MD for a race in memory of Kevin Stoddard. All proceeds go directly to the SuperHERO Foundation in Kevin's honor to help others fighting a superheroic battle against mental illness and addiction. Challenge yourself and go for gold in the 5k! Or break out your best cape and channel your favorite superhero in the 1-mile fun run. Want to join the fun and donate to a good cause, but can't be there in person? Consider signing up for our virtual race and soar with us in spirit.
Our 5k is a chip-timed race that winds through the beautiful Wheaton Regional Park and Brookside Gardens. We encourage all types of runners and walkers: avid runners, joggers and walkers to participate. Prizes will be awarded to top 3 men and women overall, as well as medals for top men & women in the following age groups: 13 and under, 14-19, 20-29, 30-39, 40-49, 50-59, 60-69, 70-79, 80 & over.
Superhero costumes are encouraged, and prizes will be given out for the most creative! We want to see superheroes of all shapes, sizes, and strengths embody Kevin's superhuman spirit, so bring on your capes, masks, and supernatural tricks.