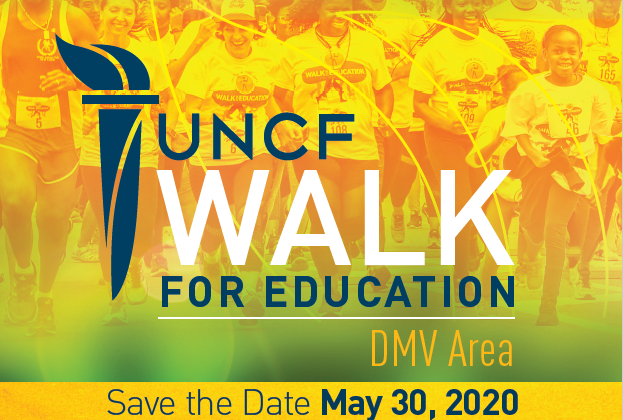 UNCF Washington's Walk for Education is a broad-based community 5K walk/run (3.1 miles) and fundraising event to support deserving Washington Metro Area students with financial assistance needed to reach their goals of going to and through college.
The Walk for Education is open to all, including community members, corporate employees, donors, volunteers, and friends of UNCF Washington.
Within the Washington Metro Area, more than 50 of our scholars come from families with incomes under $30,000 per year. In the District of Columbia alone, only 25% of four-year institutions are HBCUs, but they enroll over 70% of all black undergraduates graduating with bachelor's degrees.
Your support directly impacts making college affordable for students who might not otherwise have the opportunity to get to and through college.
Form your team, grab your shoes, and walk for education!