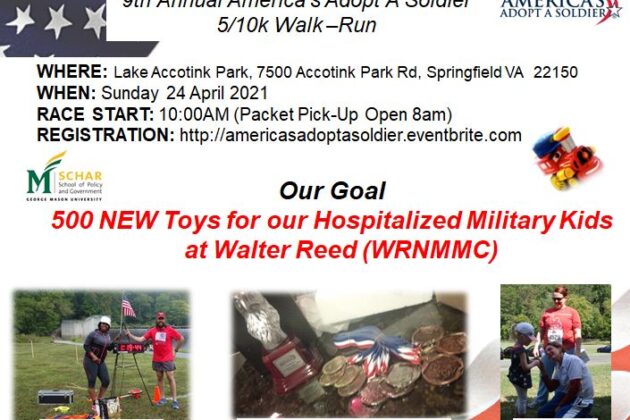 The goal of our upcoming 9th annual 5-10k is 500 Toys for our Toy Bunker at WRNMMC
We have the only "Toy" distribution "Bunker" at WRNMMC and gather new toys all year round.
The running course (trail) at Lake Accotink is varied terrain sure to challenge and be an exciting for all runners. Please let me know if you have any questions.
WHERE: Lake Accotink Park, 7500 Accotink Park Rd, Springfield VA 22150
WHEN: 24 April 2021
RACE START: 10:00AM
RACE CHECK-IN OPENS ON LOCATION AT 8:00AM
REGISTER: http://americasadoptasoldier.eventbrite.com