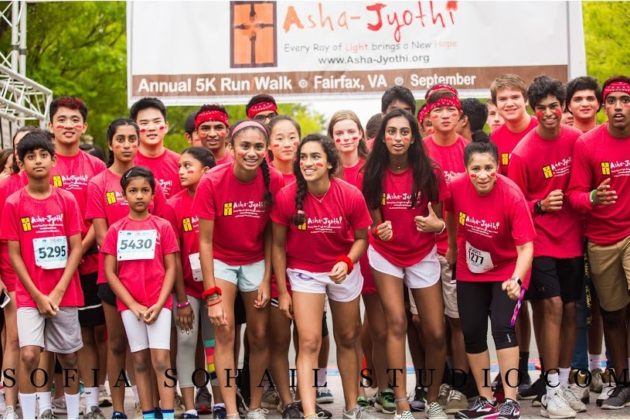 https://www.asha-jyothi.org/event/2019fairfax5k/
Certified course with a friendly atmosphere, Asha-Jyothi is rated as one of the best 5K Run/Walk in the city by the Washington Post! The course will have 2 water stops, course marshals and clear marking throughout the route, make it a great place to run a 5K. Asha-Jyothi 5K Run is a fun family event for both adults and kids of all ages, after the race, there will be medals for the 1-mile finishers, delicious food, and Bollywood dance/music to keep you on your toes.
Price increases on or prior to a week before the race day!
Race Date : Sunday Sept 15th
Fun Run starts 8:00AM
5K Run/Walk starts 8:30AM
Packet Pickup Details:
SATURDAY SEPT 14TH, 11 AM @ 1 PM, ASHBURN IN POTOMAC RIVER RUNNING STORE 43150 BROADLANDS CENTER PLAZA,SUITE 154, ASHBURN, VA 20148
SATURDAY SEPT 14TH, 3 PM @ 6 PM, FAIRFAX IN POTOMAC RIVER RUNNING STORE 11895 GRAND COMMONS AVE, FAIRFAX, VA 22030
Registration Closes Friday September 13th at 8PM!
In person registration can be done at packet pickup location and onsite at the race location from 6AM – 7:30AM on Sunday Sept 15th.
AJ Quick Facts:
– 100% volunteer organization no paid employees
– 100% of a donation made to a cause goes to the cause, no overhead
– 3000 kids being educated every year