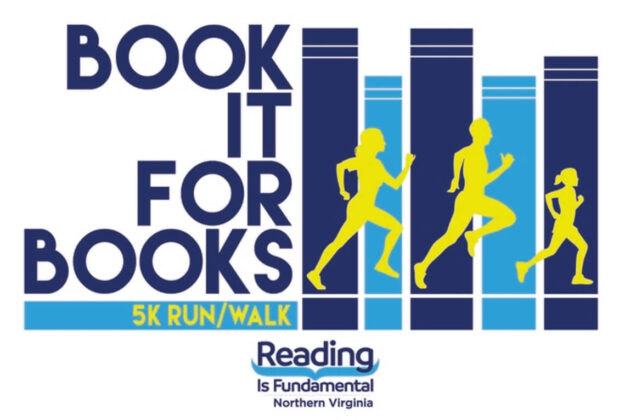 RIF of NOVA's "Book It For Books 5K/One-Mile" is a biannual event to raise funds to purchase books for 20,000 vulnerable children in Northern Virginia who have few — or even no — books of their own. Important? Yes! The only behavior measure that correlates significantly with reading scores is the number of books in the home.
Gun time is 9:00 a.m. on a certified 5K racecourse at Arlington's Bluemont Park. The one-mile fun run starts shortly after…with music, snacks, and free books for participating children. A virtual option is also available.
Prices — 5K Run: $40 for in person through October 27; $45 on race day. One-Mile Walk/Run: $30 for in person through October 27; $35 on race day. Babies/children in strollers are free. Discounted prices are available for children's teams. Email [email protected] for details. Please dress as a favorite literary character if you wish to add to the fun!