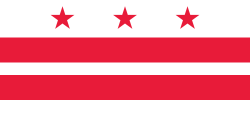 This is a series of ten progressively longer races, held virtually in the Washington, DC area. You do not need to reside in the DMV area in order to participate. You will be able to run the race distance any time on the weekend of the race, and submit your time online, where it will be compiled with the results of other virtual competitors. In order to be eligible for series prizes, competitors must send proof in the form of a picture of a GPS watch or a screenshot of Strava data. 
The fee is $40 for the 10-race Series or $5 per individual race. Those registering for the series will receive a race t-shirt at the end of the summer. 
Each week, one runner will be chosen at random to receive a gift card to a DC restaurant. 
Grand Prix scoring will be used to announced a winner upon the conclusion of the series.