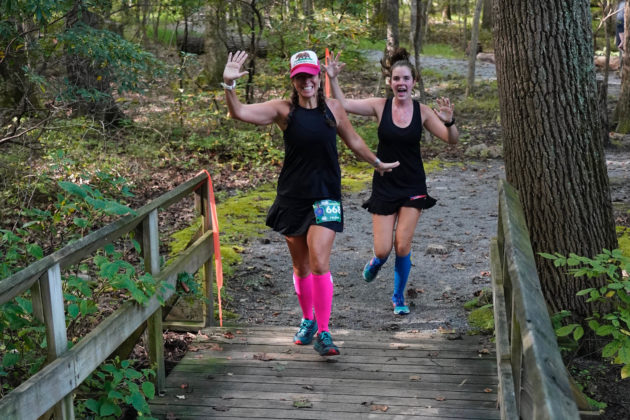 The Rick's Run 8-Hour Ultra Challenge takes place on the trails of Greenbrier State Park, Boonsboro, MD. Participants have 8 hours to complete as many 5.22 mile loops as possible within those 8 hours (course record is 9).
Chip timing by Overland Timing.
Set up your personal aid station at race HQ or make use of our full-service aid station, captained by Dave Hartman, one of the best in the business.
There are hot, clean showers mere steps from the start/finish, which itself is located adjacent to the sandy shores of Greenbrier Lake.