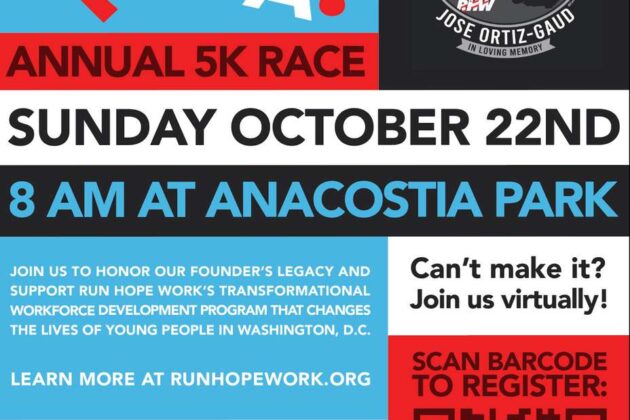 Run Hope Work is excited to host our annual Run for a Better Life 5K on October 22nd at 8:00am. Racers will take on the fast, flat, out-and-back course in Anacostia Park starting at the Roller Skating Pavilion.
Run Hope Work, founded in 2015, is a DC nonprofit that helps local young adults take control of their futures through a holistic program that includes running, meditation/mindfulness, and workforce training in various trades.
This year's race is dedicated to Run Hope Work's founder, Jose Ortiz, who died in a bike accident in April of this year. Run Hope Work is the manifestation of Jose's formula for self and community transformation. Jose overcame homelessness, poverty, and addiction to become a beloved entrepreneur, husband, father, and athlete. He was a mentor to Run Hope Work participants as well an inspiration to friends, colleagues and his family. Our annual 5k race was one of Jose's favorite activities; we will miss his infectious smile and enthusiastic presence this year, but we honor his legacy by continuing our work to support DC's youth.