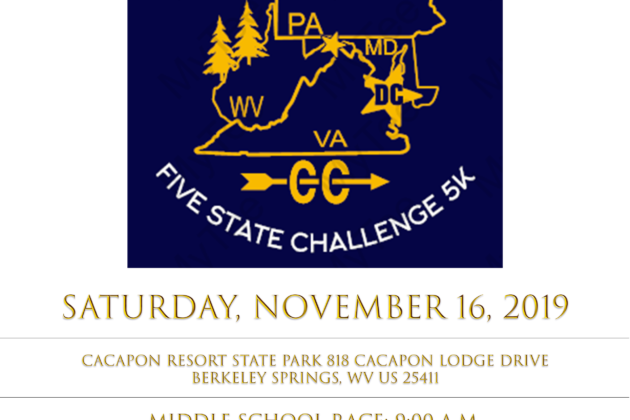 This is a 5K race sponsored by Valley Health War Memorial Hospital at the newly designed Berkeley Springs High School Cross Country Course at Cacapon Resort State Park in Berkeley Springs, WV. A project of the Cacapon State Park Foundation. Races for runners of all ages, middle school, high school and an open race. The course is challenging and fair. As one gentlemen stated "It's a beautiful course. It can be your best friend or your worst enemy."
The Middle School race is 2.3 miles and the High School and Open race are both 3.1 miles.
Cost $25.00, First race starts at 9am.