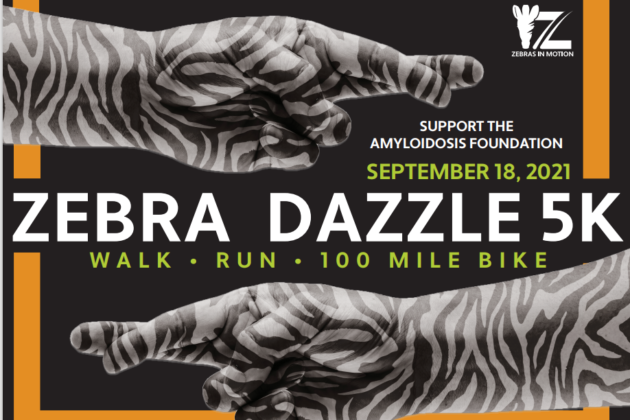 Join us for the Zebra Dazzle Event where challenge is for all levels. The 5K Walk/Run has 2 options – limited onsite slots on 9/18 at Rock Creek Park, Washington, DC.
Virtual option to Run/Walk the 5K or Bike the 100 Mile Challenge , both from anywhere in the world.
Bikers have from 8/18 to 9/18 to take on multiple bike rides to track their 100
You can't pass on the awesome medal every participant receives and the beautiful dazzle race day shirt.
Our charity will support Amyloidosis, a rare disease that is a consequence of abnormal protein (amyloid) deposits in body tissues and organs. symptoms.
Random prizes will be given out for fun categories including the most likes on your race day photos, fastest man and woman and a sneak surprise random prize.
Registration fee is $45