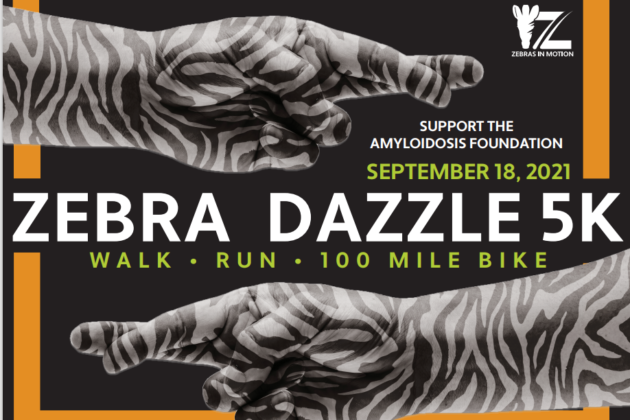 Join us for the Zebra Dazzle Event where the challenge is for all levels.
Bikers have from 8/18 to 9/18 to take on multiple bike rides to track their 100 Mile Finish.
Our charity will support Amyloidosis, a rare disease that is a consequence of abnormal protein (amyloid) deposits in body tissues and organs. Help us raise funds for further research via the Amyloidosis Foundation, increase awareness about this debilitating disease and learn how to recognize the symptoms.
Registration fee is $45 and you will receive a race shirt and finisher medal and make a donation to The Amyloidosis Foundation