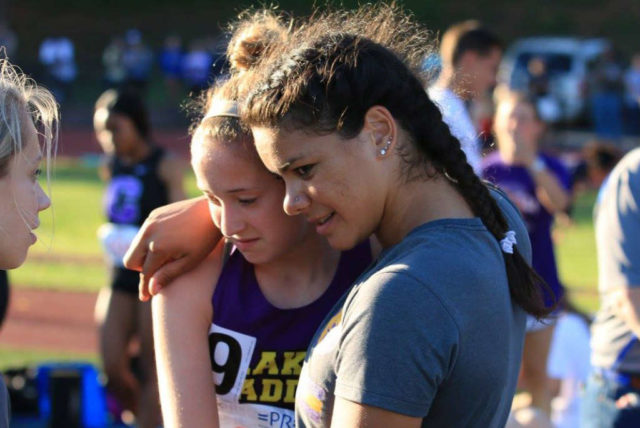 Kate Murphy's legs were burning.
It wasn't because she had just run 4:07.21 to qualify for the 2016 Olympic Trials in the 1500 meters. Or had just run against a professional field to make it to the semifinals of those trials. Or any of the performances over three years that made her one of the University of Oregon's top recruits in 2017.
No, this was happening months later. She had just run a routine workout around the Lake Braddock High School track, notching times she could hit in her sleep. The speed was there, but the sensation was enough to shake her. For a while, it came and went. Then, it stayed. Running, which made it worse, didn't seem worth it.
"I just wanted to quit," she said. "Not quit the sport, but I needed a break from racing. It was getting too frustrating."
She hasn't quit, but she's spent more than two years running in circles while trying to get back to what felt right. As a college sophomore, she has retired from competing at the University of Oregon, where she never got to put on a uniform, but she's not exactly moving to Del Boca Vista any time soon.
0
Comments