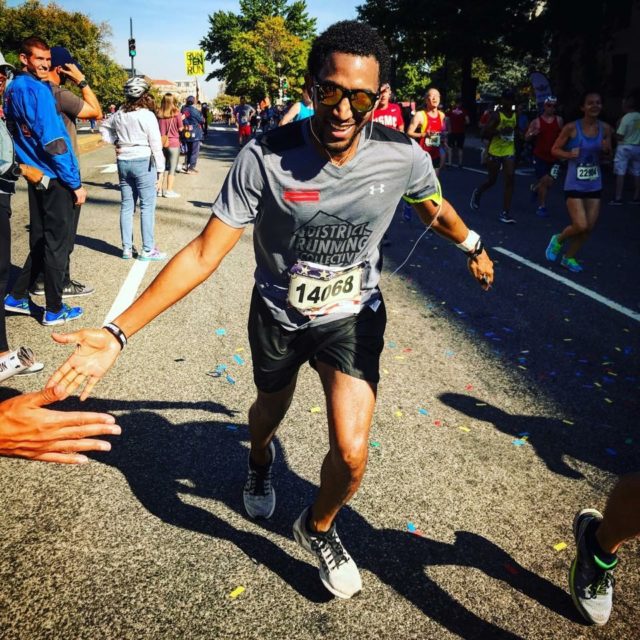 As a runner, I am really into race times, paces, etc. Not that I obsess over comparing myself to others, but it really interests me to see what types of runners are hitting specific times. Like elite club runners finishing sub-16 minute 5K's, or a 45-year-old running a 1:25 half marathon. It's really what motivates me and encourages me to continue to set goals. As I think about myself getting older, seeing these runners still smashing times and setting PRs inspires me to keep pushing myself. When I see 60+ year old men and women running alongside me in races, I'm not embarrassed or intimidated because we're on the same running level, I'm excited to realize that my best is still in front of me (if I want it to be).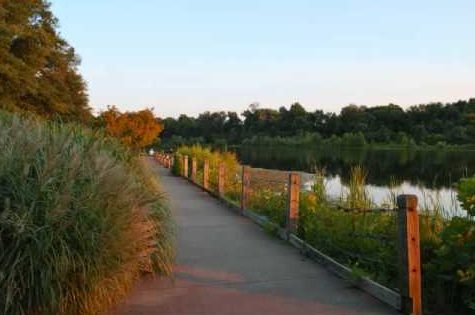 A man dressed dark clothes with a dark backpack tried to attack a woman running on the Paint Branch Trail near Lake Artemesia in College Park July 10 around 7:30 p.m.
Georgetown freshman Rey Rivera advanced to the semi-finals of the 800 meters at the IAAF U20 track championships in Finland.
Woodrow Wilson senior Isaac Frumkin was named Gatorade Athlete of the Year for the outdoor track season. The 800 meter runner was the only local distance runner to win the award this year, representing Washington, D.C. Georgetown Day School sophomore Ziyah Holman, a sprinter, was girls athlete of the year for D.C. and Bullis senior Masai Russell, a hurdler, was Maryland athlete of the year for girls.
American University assistant coach and 2016 Olympic Marathon Trials qualifier Chris Kwiatkowski will be coaching at the University of Washington starting this cross country season. Recent Arlington resident Matthew Centrowitz will join him as a volunteer assistant coach.
RunBlogRun interviewed Chantilly alumnus Sean McGorty
Brian Danza and Tom Brumlik talk about Saturday's D.C. Road Runners Track Championships. Tess Stryk fills in for Joanna and Docs.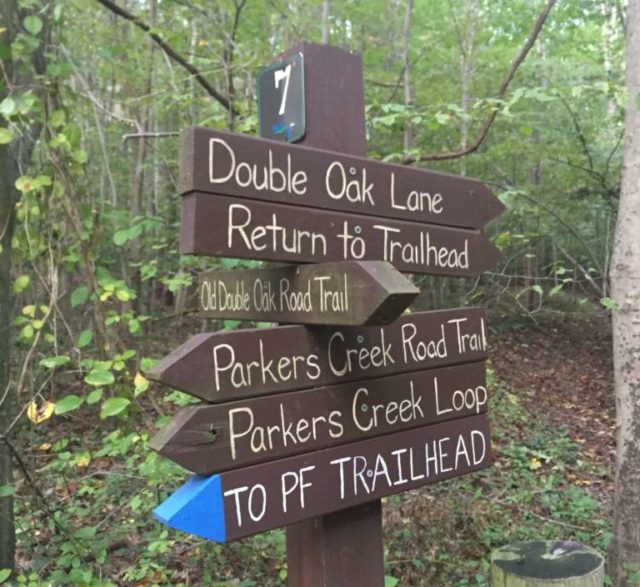 Real estate developers may have their eye on Calvert County, Md. land, but at least 3,000 acres is safe.
The American Chestnut Land Trust protects hardwood forest, wetland and farmland. In the process, those lands offer 19 miles of trails that make it the ideal running spot in the county.
It's off the beaten path, about an hour's drive from D.C., but it's not hidden. Signs on U.S. Route 4 point it out to anyone who passes, a turn onto Dares Beach Road, past Calvert High and Double Oak Road.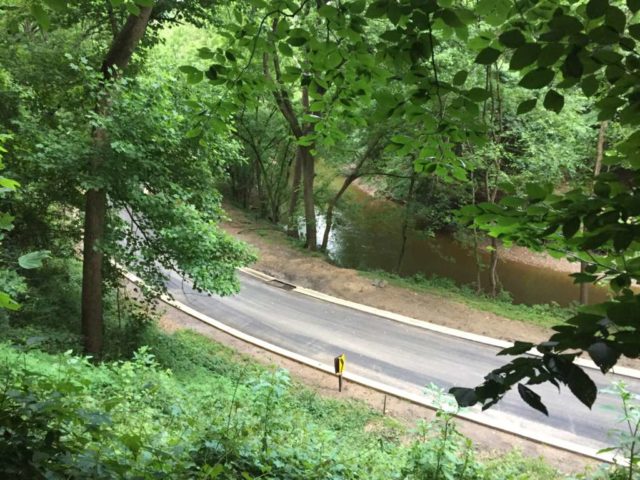 The portion of Beach Drive in Rock Creek Park between Broad Branch Road and Joyce Road reopened, but the stretch between Joyce and Wise Road. along with parts of several trails bordering that area, has closed for a year for resurfacing. Ross Drive and Ridge Road, which had been closed to traffic, have reopened.
Three local high school track coaches were named coach of the year for their states by the U.S. Track and Field and Cross Country Coaches Association. Northwest High School's Robert Youngblood was named top boys' coach for Maryland. D.C.'s coaches of the year were Desmond Dunham of St. John's College High School (for girls) and Tia Clemmons of Woodrow Wilson High School for boys.
A one-mile stretch of the W&OD Trail in Falls Church will see a dual-use section added in the next year to separate cyclists from pedestrians. The Sun Gazette reports that a total of $3.7 million will go toward the study and construction of an 8-foot wide path for pedestrians, separated by a 2-foot-wide median.
Greater Greater Washington is circulating a petition opposing security checkpoints at the entrances to the National Zoo.
It's free and the best way to reach runners in the D.C. area looking for a race. If your local race is between September and next April and you have it on the race calendar before July 31, it will be included in the next magazine.
Local masters runner Dixon Hemphill, who once owned the Fairfax Running Center and directed the Golbin Gallop, talks about running into his 90s and getting hit by a car when he was 74.
Name: Laurance Frierson
Self-described age group: 35
Residence: Adams Morgan
Occupation: Attorney; moonlight artist
Why you run: Hot days when you're mashing footsteps smooth enough to tickle trees; nights when you are small with the fireflies; and pack running when breathing becomes a language.
(more…)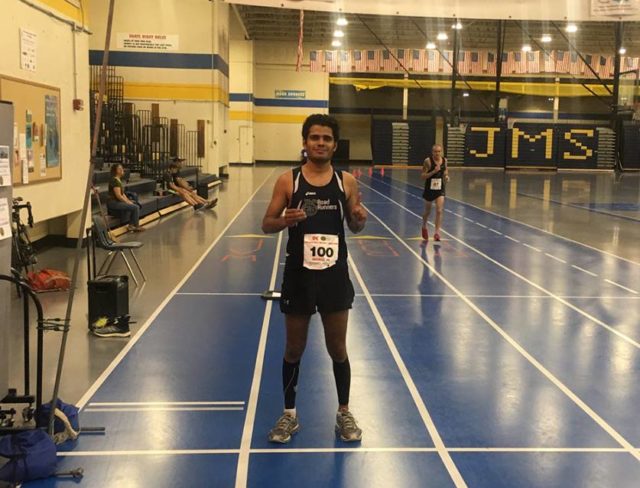 Rockville resident Lokesh Meena ran an Indian and Asian record for the indoor marathon at the Grant-Pierce Indoor Marathon June 24. He won the race at the Thomas Jefferson Community Center in 3:13:19.
The Atlantic 10 Conference has nominated Sherwood alumna Grace McDonald for the NCAA Woman of the Year award. McDonald ran track and cross country at the University of Dayton and was active in several extracurricular activities before graduating this Spring.
Herndon alumna Hiruni Wijayarante set the Sri Lankan record in the 10,000 meters, running 33:55.06 at the Portland Track Classic in June.
The midway point of 2018 is a good time to check your runner ranking and make sure your results are showing up for all of the races you've run. To qualify for the year-end rankings, you will have had to have run three ranked races in the first six months and three in the second six months.
Here's the list of ranked races
If there's a discrepancy – like seeing yourself listed with two different variations of your name, contact [email protected].