The D.C. area is home to one of the most vibrant running communities in the world, with multiple races happening every week. But it's easy for runners to miss the inner workings when they're focused on getting to the finish line.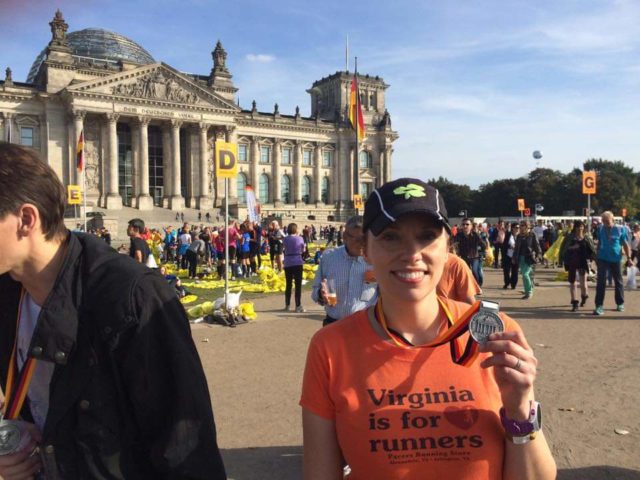 Name: Laurel Holmquist
Self-described age group: 30-39
Residence: Arlington
Occupation: Consultant
Why you run: I love the freedom of being able to get somewhere on my own accord (please disregard any fancy gear you may see me wearing).  It's reassuring to me to know that no matter how Metro or traffic are looking, I can always get home.  Also, I love medals.
There was panic in the Jungle.
People felt it at home in Purcellville, at the Commonwealth Games, in a University of Virginia dorm and beamed it back to the Gleendover Golf Course in Portland, Ore.
From all indications, Loudoun Valley was all over the standings as they raced Nike Cross Nationals. Second. Third. But definitely not first. A long way from being the first boys team to defend a national title.
"After the second mile, we heard we were in third, and it wasn't even close," Coach Marc Hunter said. "We were probably 30 or 40 points back, and you're not going to make that up in a mile."
Something had to be wrong.
A roughly 0.4-mile paved path opened in Arlington County over the weekend on the western side of Washington Boulevard, between Towers Park and Columbia Pike.
The California International Marathon Dec. 2 doubled as the U.S. Marathon Championships. Former Georgetown grad student Sam Roecker finished third in 2:30:25, Alexandria's Bethany Sachtleben, a former George Mason runner, was sixth in 2:31:20 and former Silver Spring resident Maegan Krifchin finished eighth in 2:32:47. All had previously qualified for the 2020 Olympic Marathon Trials. Former Silver Spring resident and University of Maryland runner Patrick Reaves qualified for the Olympic Trials, running 2:17:40, as did Columbia native Brian Harvey (2:17:48), American University alumnus Mark Leininger (2:17:50) and Arlington resident Kieran O'Connor (2:18:52).
Struggling with what to get the runner on your holiday list? Fear not — there are plenty of options that can be purchased at D.C.-area retailers that can suit anyone from the occasional 5K trotter to the most extreme endurance athletes.
As technology develops, trends change and new brands take off, several shops shared what rises to the top and should be under runners' trees this holiday season.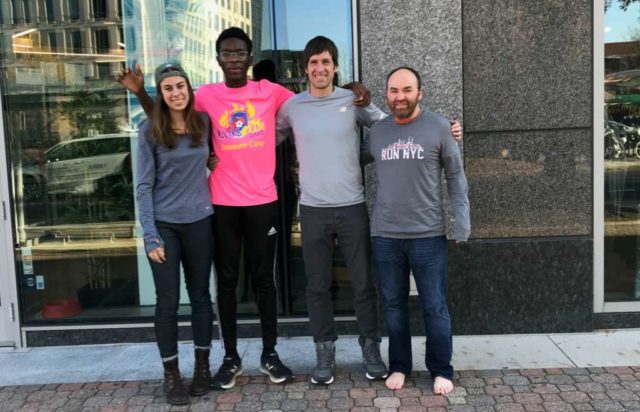 Wilson High School's Vincent Kamani, the DCXC Invitational sophomore champion, talks about his development as a cross country runner.
Background reading:
D.C.-area runners dominated the Nike Cross Southeast meet, putting four runners in the top eight and 15 in the top 50. Loudoun Valley easily qualified for the national meet that "Purcellville" won last year, with Sam Affolder and Jacob Hunter finishing second and third in 15:14. Right behind Hunter, Eldad Mulugeta finished fourth in 15:15 and his Northwood teammate Obsaa Feda finished eighth in 15:20. The course at WakeMed Park in Raleigh, N.C. was extremely muddy after days of rain, with more rain throughout the races.
Nike Cross Regionals
Foot Locker Regionals
Nov. 24, 2018
Other top-50 finishers included Bishop O'Connell senior Max Greczyn in 11th in 15:29, four more Loudoun Valley runners in senior Connor Wells in 16th (15:37), junior Kellen Hasle in 17th (15:38), junior Carlos Shultz in 22nd (15:42) and senior Jacob Windle in 24th (15:44) with Washington Latin junior Luke Tewalt finishing 23rd in 15:42. West Springfield junior Sam Pritchard was 40th in 15:57, Loudoun Valley juniors Mateo Barreto and Kevin Carlson finished 45th and 46th in 15:59 (Barreto ran unattached) and West Springfield junior Chris Weeks was 48th in 16:01.
Two Loudoun Valley girls came close to qualifying as individuals – sophomore Ricky Fetterolf in eighth (18:05) and junior Elise Abbe in ninth (18:19). Rock Ridge freshman Ava Gordon finished 15th in 18:31, West Springfield junior Amy Herrema was 30th in 18:56, Washington Latin sophomore Zoe Edleman was 32nd in 18:59.
Loudoun Valley's boys scored 52 points to beat Florida's Bolles with 117. They'll race Saturday, Dec. 1. Northwood was the top local Maryland team in 13th with 327 (trailing 12th place West Springfield  by six points), and Gonzaga was the top D.C. team in 24th, with 569 points. The Loudoun Valley girls were sixth, scoring 217 points.
At the Foot Locker South regional on a drier McAlpine Park course in Charlotte, N.C., George Marshall senior Natalie Bardach led local finishers in 18th place in 17:52, with Annandale sophomore Julia Ghiselli 27th in 18:14. Broad Run junior Ellie Desmond, 31st in 18:17, Woodbridge senior Laura Webb, 47th in 18:35, and John Champe junior Bethany Graham, 50th in 18:37 rounded out the top 50. Herndon junior Colin McCauley's 81st place finish in 16:18 led Northern Virginia finishers, though DCXC Invitational senior race winner Daniel O'Brien, a junior at the Virginia Episcopal School, qualified for the national meet, finishing third in 15:07.
Maryland and D.C. runners competed at Van Courtlandt Park in New York City for the Foot Locker Northeast meet. Poolesville senior Nandini Satsangi led local Maryland finishers in 49th place in 19:40 and Sophia Hanway, a sophomore at D.C.'s National Cathedral School, finished 65th in 19:55. Bullis junior Nicholas Karayanis led local Maryland finishers in 40th place, running 16:29, and St. Albans sophomore Damien Hackett was D.C.'s top finisher in a tie for 53rd place, running 16:41.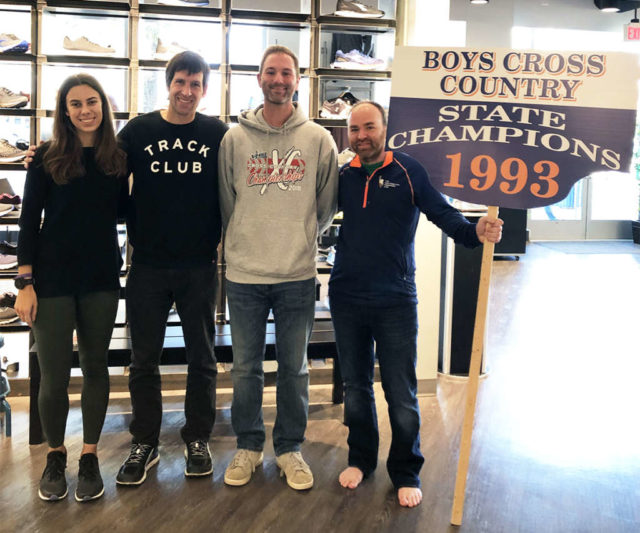 West Springfield coach Chris Pellegrini joins fellow Spartan alumnus William E. Docs and his cohosts to talk about his teams' finishes at the Virginia state meet.
Supplemental reading: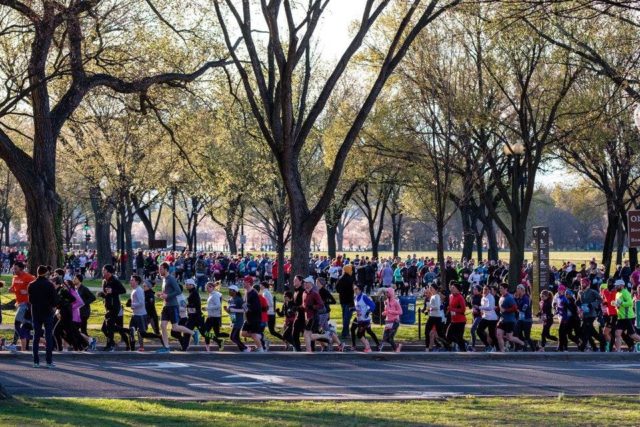 The Credit Union Cherry Blossom Ten Mile entry lottery runs Dec. 1-Dec. 12.
The Custis Trail in Rossyln, between North Fort Meyer Dr and Lynn Street, will narrow to six feet for 9-10 months starting Dec. 3