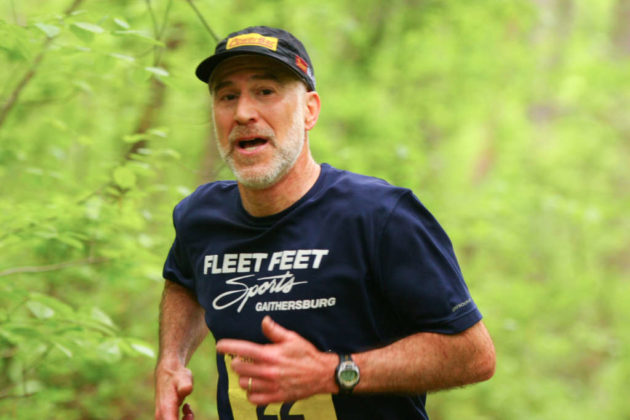 Name: Marty Horan
Self-described age group: Old guys who still think they're teenagers (aka 55-59 age group) 
Residence: Gaithersburg, Md.
Occupation: IBM Summit Program Manager – DC Hub (follow me on Twitter, Instagram, LinkedIn)
Volunteer roles in the running world: Currently, professional race packet stuffer for Parks Half Marathon and Pike's Peek 10K with the world's greatest running club, the Montgomery County Road Runners Club (MCRRC)! Previous MCRRC VP & Board member, previous Race Director, Kentlands Lakelands 5K & MCRRC Firebirds Mile.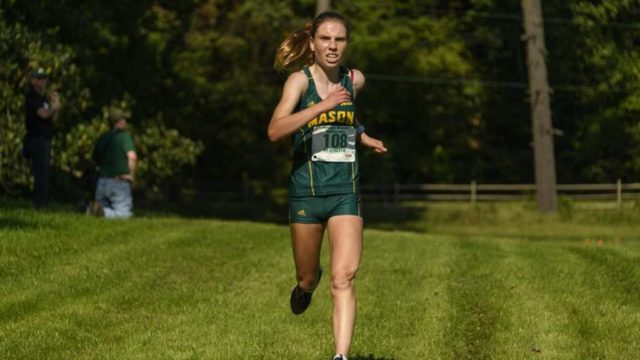 George Mason freshman Siobhra O'Flaherty finished 54th while for Ireland's U-23 team at the SPAR European Cross Country Championships in Tilburg in the Netherlands.
Clarksburg alumna Lucie Noall, a senior at Queens University, was named South Atlantic Conference Scholar-Athlete of the Year.
Josh Estep, whose 50 state marathon journey we profiled in February, finished up over the weekend at the Honolulu Marathon.
The D.C. area is home to one of the most vibrant running communities in the world, with multiple races happening every week. But it's easy for runners to miss the inner workings when they're focused on getting to the finish line.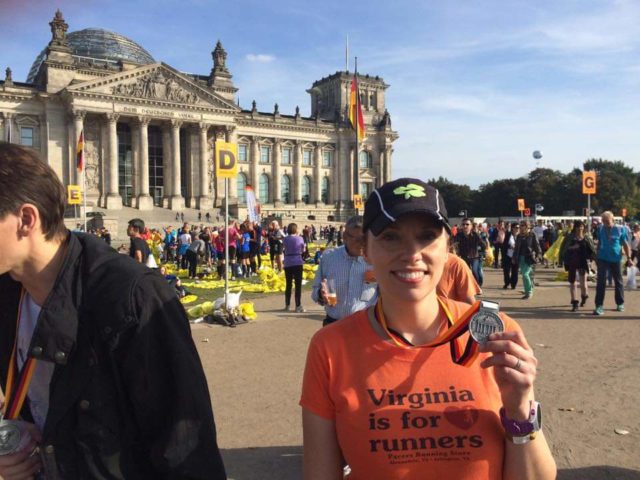 Name: Laurel Holmquist
Self-described age group: 30-39
Residence: Arlington
Occupation: Consultant
Why you run: I love the freedom of being able to get somewhere on my own accord (please disregard any fancy gear you may see me wearing).  It's reassuring to me to know that no matter how Metro or traffic are looking, I can always get home.  Also, I love medals.
There was panic in the Jungle.
People felt it at home in Purcellville, at the Commonwealth Games, in a University of Virginia dorm and beamed it back to the Gleendover Golf Course in Portland, Ore.
From all indications, Loudoun Valley was all over the standings as they raced Nike Cross Nationals. Second. Third. But definitely not first. A long way from being the first boys team to defend a national title.
"After the second mile, we heard we were in third, and it wasn't even close," Coach Marc Hunter said. "We were probably 30 or 40 points back, and you're not going to make that up in a mile."
Something had to be wrong.
A roughly 0.4-mile paved path opened in Arlington County over the weekend on the western side of Washington Boulevard, between Towers Park and Columbia Pike.
The California International Marathon Dec. 2 doubled as the U.S. Marathon Championships. Former Georgetown grad student Sam Roecker finished third in 2:30:25, Alexandria's Bethany Sachtleben, a former George Mason runner, was sixth in 2:31:20 and former Silver Spring resident Maegan Krifchin finished eighth in 2:32:47. All had previously qualified for the 2020 Olympic Marathon Trials. Former Silver Spring resident and University of Maryland runner Patrick Reaves qualified for the Olympic Trials, running 2:17:40, as did Columbia native Brian Harvey (2:17:48), American University alumnus Mark Leininger (2:17:50) and Arlington resident Kieran O'Connor (2:18:52).
Struggling with what to get the runner on your holiday list? Fear not — there are plenty of options that can be purchased at D.C.-area retailers that can suit anyone from the occasional 5K trotter to the most extreme endurance athletes.
As technology develops, trends change and new brands take off, several shops shared what rises to the top and should be under runners' trees this holiday season.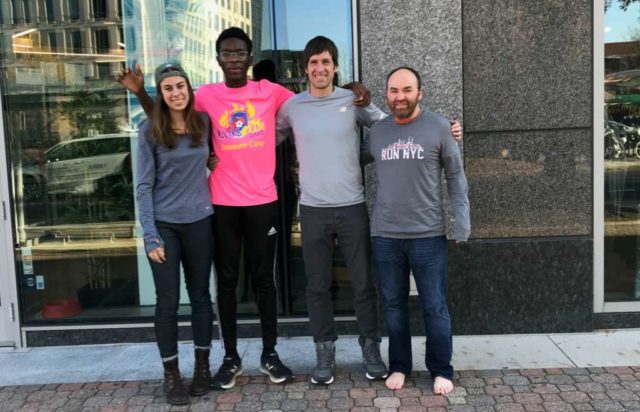 Wilson High School's Vincent Kamani, the DCXC Invitational sophomore champion, talks about his development as a cross country runner.
Background reading: