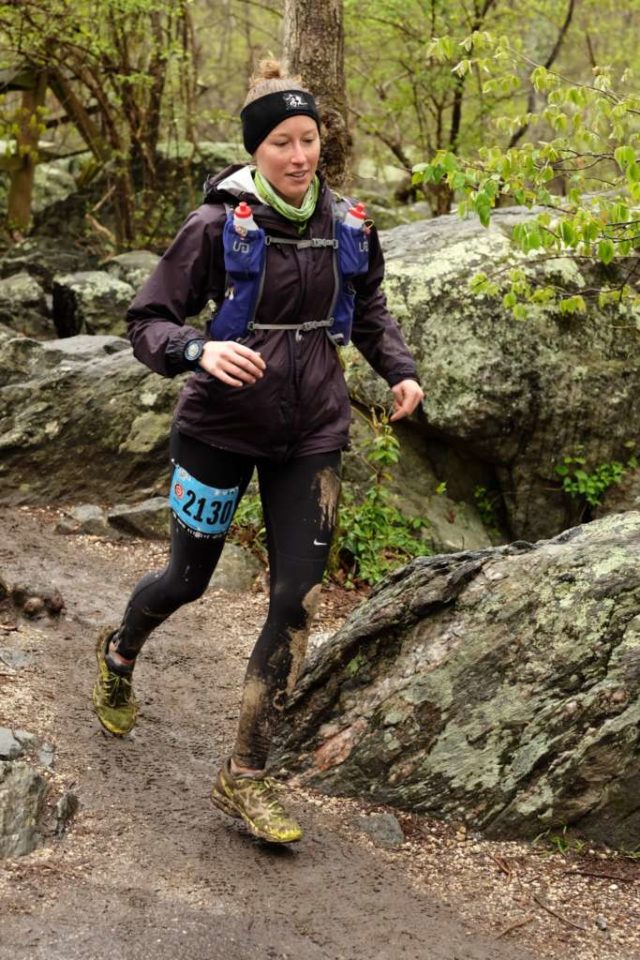 Name: Katie Morgan
Self-described age group: Under 30 crowd
Residence: Washington, D.C.
Occupation: I work in the environmental advocacy space, currently at Ocean Conservancy
Volunteer roles in the running world: I joined the Potomac Appalachian Trail Club – Rock Creek Crew last year in order to give back to the trails that I run on every week, and have loved it ever since. The club goes out each month and helps repair and restore sections of trail in Rock Creek Park that need a little love – last month we patched up a section of the Battery Kemble trail. We repair wash outs after big rain storms to blow downs from big wind events, general trail maintenance, invasive control and everything in-between. We work with the National Park Service, and it is a fantastic way for me and my fellow volunteers to give back to the trails we love!  I've learned so much – how to use a pick mattock, dig a trench, position trails to reduce erosion and spot issues on trails I otherwise never would have paid attention to. As an avid trail runner, this is probably my favorite activity outside of running each month, and it gives me great pride each time I run over trails I helped restore.