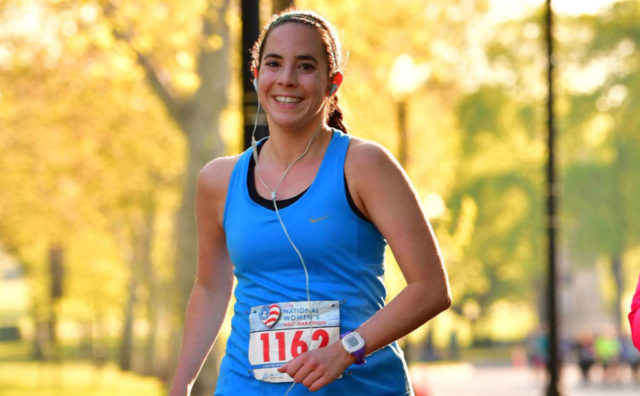 Name: Jess Micciolo
Self-described age group: Right in the middle of 25-29
Residence: Washington, D.C.
Occupation: Attorney
Why you run: I run because I love the feeling of pushing myself and achieving goals I didn't think were possible when I set them. The joy of breaking a PR makes the weeks of hard training and all of the setbacks worth it.
Patuxent River Park in Upper Marlboro, Md. boasts more than 6,000 acres of nature trails and wildlife just ten miles off the Beltway.
If you prefer a running soundtrack of croaking frogs to mp3 playlists, you'll be right at home, along with the wandering beavers and occasional snake.
The National Park Service will close Rock Creek Park's Beach Drive, between Joyce Road and the Maryland state line, for roughly a year starting in mid-July. At the same time, Beach Drive will be reopened between Broad Branch Road and Joyce Road. The closure will include the paved path alongside Beach between Joyce Road and Bingham Drive and the Valley Trail between Joyce Road and Sherill Drive. Wise Road will remain open until work crews reach it.
The closure will continue to disrupt traditional long run routes that make use of Beach Drive. Here are some alternative loops.
It doesn't take long in the D.C. area to see a flyer for a 5K, a social media post about a group run or a specialty running store. There are dozens of local outlets for runners, but the specialty running store industry is facing a changing landscape, as online competitors siphon business and customers adopt new shopping habits.
Potomac River Running is one of many stores that has felt the pinch. Owner Ray Pugsley said over the last five years, sales have been down 15 to 20 percent. He attributes some of that decline to a shift in consumer habits: more people are turning to online and big-box retailers for lower prices and convenience.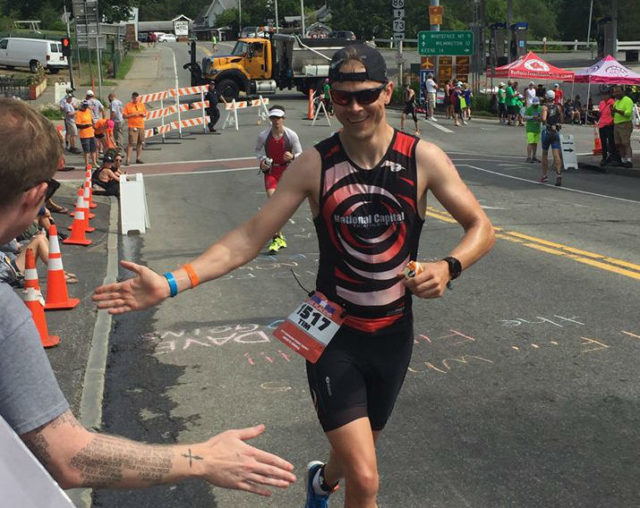 Tim Hughes
Self-described age group: Thirties
Residence: Columbia Heights
Occupation: External relations and outreach manager, Trust for America's Health
Volunteer roles in the running world: YTri and Teens Run D.C.
Why you run: I love it – both competitively and recreationally – and, it makes me feel good. I also love the outdoors and exploring, so running is a great way to combine the two.
In 2007, Greg Mariano ran the worst race of his life when he attempted, and did not finish, the New York City Marathon. He considered giving up running for good after that. But less than 11 years later, Mariano is turning heads as one of DC's fastest improving sub-elite runners.
Originally from Colonie, N.Y., Mariano can still remember the first time he discovered his knack for running. During his high school freshman gym class, he was asked to run as far as he could for 12 minutes. Mariano ended up running 8.5 laps. "I don't know what possessed me to try so hard," he jokes.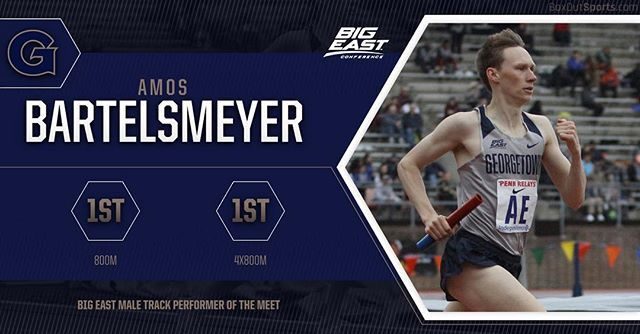 As of May 9, all but three W&OD Trail-owned water fountains were working. The exceptions are Buckthorn Lane, Loudoun County High School, and Lee Highway
Georgetown senior Amos Bartel was named track performer of the meet at the Big East Track and Field Championships. His wins in the 800 meters and 4×800 meter relay were among four distance titles for the Hoyas:
3000 meter steeplechase
1.Margie Cullen 10:33.42
800 meters
1. Amos Bartelsmeyer Georgetown 1:49.50 10
2. Ruach Padhal Georgetown 1:49.75 8
1 Georgetown 7:38.39 Charles Cooper, Joshua Bell, Jack Salisbury,  Amos Bartelsmeyer
10,000 meters
1. Nicholas Golebiowski 30:10.36
Runners with local connections have been featured on some running podcasts. Among them: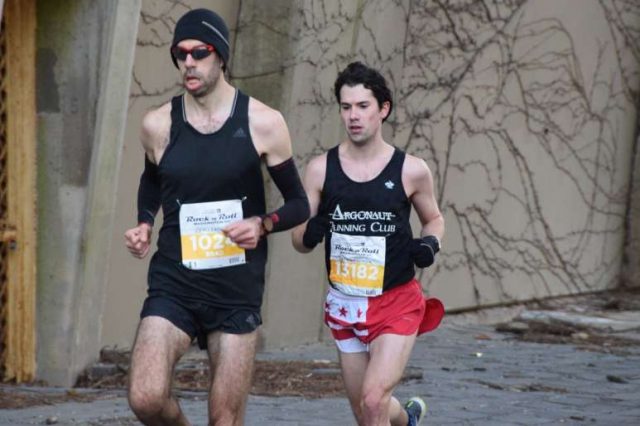 Name: Patrick Hughes
Self-described age group: Too young for masters, too old to beat the college kids
Residence: H Street NE
Occupation: Clean energy lobbyist
Why you run: I have a competitive personality, no matter what I'm doing, and that definitely keeps me working to improve myself. I do my best training when I have a goal race coming up. That being said, running also gives me time to think about things without the distractions of everyday life. I also run to connect with friends, whether it's my old college teammates or the Argonaut Running Club squad, I love running as a social activity. Running is also a great way to get around the city (I often run-commute to and from work and "run" errands).