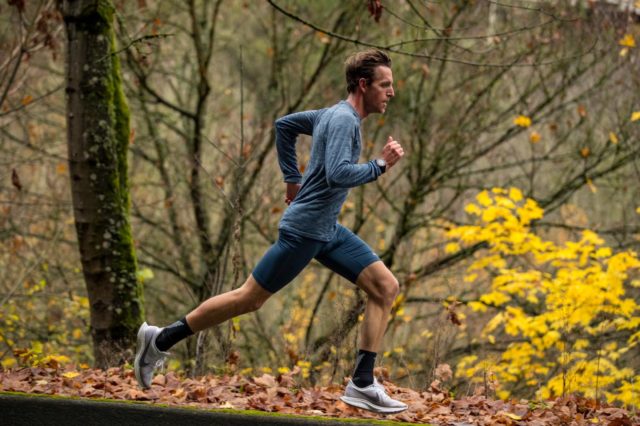 Andrew Bumbalough's marathon career began almost by accident. 
A professional runner for Nike since 2010, Bumbalough was training with the Bowerman Track Club in Portland, Ore. and focusing on chipping away at his 5K PR, aiming  to qualify for the Olympic and World Championship teams. But then one of his teammates was trying to make the 2012 Olympic marathon team, and he needed a pacer. 
So Bumbalough went to Houston to pace his friend, planning to run 10 miles. Except one of the other pacers had cramps and had to stop. Bumbalough, though, "felt amazing." 
"I was running a 5-minute pace, I felt strong, I kept clicking off the miles," said Bumbalough, 32, a 2010 Georgetown graduate. "I went all the way to 16 miles. I think my coach was impressed, but also a little irritated. That kind of planted a seed in the back of my mind that I could do a marathon at some point." 
Now Bumbalough is hoping to earn a spot on the 2020 men's marathon team when he competes in the Olympic Trials in Atlanta on Feb. 29. He finished as the fourth American in the 2019 Chicago Marathon, running a 2:10:56.
0
Comments