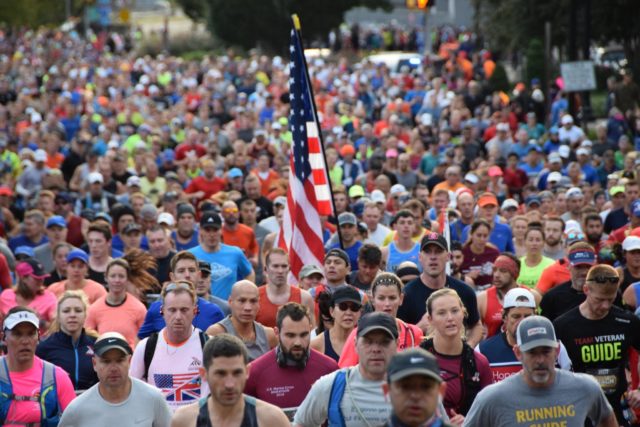 Marine Corps Marathon
Oct. 27, 2018
Arlington, Va. and Washington, D.C.
7:30 50k start
7:45 Handcycle start
7:55 Runners start
With the introduction of a 50k and a likelihood of rain for the first time since 2015, the Marine Corps Marathon will have enough curveballs to keep everyone on their toes this year.
The marathon course will weave through Arlington County before crossing the Key Bridge into Georgetown, taking a trip up and down Rock Creek Parkway, around Hains Point and the National Mall before crossing back into Arlington, where runners will finish by climbing the hill to the Iwo Jima Memorial in Rosslyn. The 10k follows the last 6.2 miles of the marathon route. The 50k will add just short of 4k out and back on Canal Road to the west after runners cross the Key Bridge.
You can track runners here.  Read on to learn about the best way to watch the race, why you shouldn't run using someone else's bib, who has run every Marine Corps Marathon and find out about the time the race was a day away from cancellation.
0
Comments