Lake Accotink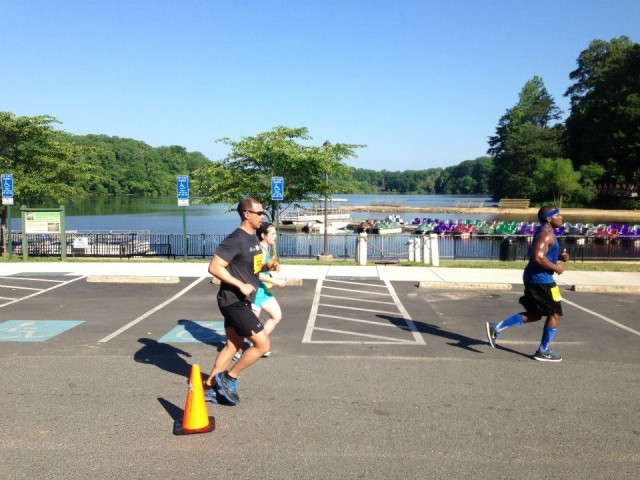 Springfield, Va.
Length: 3.8 miles
Description: A loop around a lake. Kept bearing toward the water.
Cons: It's not quite four miles, the hill at the end of the dam is pretty steep.
Pros: The shade is out of this world. If you're not sure how much of a long run you have in you, you can always run loops until you've had enough.
Tricky Points: The portion of Danbury Forest Drive  on the north side is a little disjunct.
To go a little longer: Or a lot longer, start in Fairfax and take the Cross County Trail.
Afterward: There was a pretty good korean place on Backlick Road south of the Beltway.