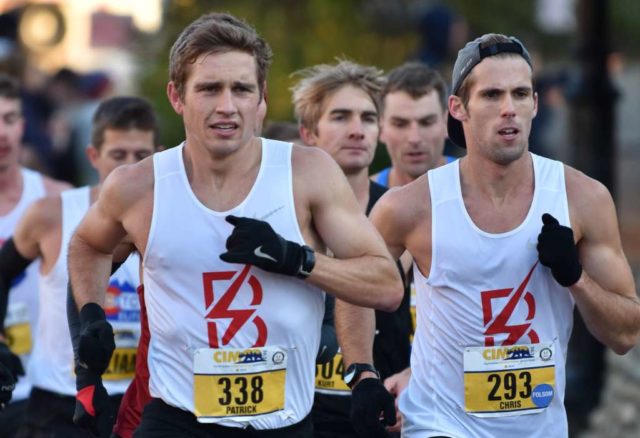 Less than a week ago, Patrick Reaves was on the starting line – and on the list of "Olympic hopefuls" – for an eight-mile race in Atlanta. This was a special event held to preview the course for the U.S. Olympic Marathon Trials, now less than a year away.
Reaves's result will tell you that he ran 42:14, 5:09 pace, to finish 33rd, and that he lives in Portland, Ore. What it will not tell you is that the 34-year-old runner was actually racing in his hometown, the city where he ran his first marathon as a 19-year-old club runner at the University of Maryland.
And while his result indicated — and Reaves himself will confirm it — that a fellow Nike athlete, and three-time national cross country champion, Chris Derrick, tagged along doing a tempo, it will not tell you that Reaves is a professional in the more traditional sense. He's not paid to run; instead, he's paid to guide Nike's social impact strategy, a position that connected him to Bowerman Track Club's elite corporate team when he and his wife, Valerie, moved to Portland in 2014.
Reaves's result also will not tell you how he earned the opportunity to be on the starting line: how, in December, at the California International Marathon (CIM), his half marathon split of 1:08:47 was a personal best. He then nearly PRed again, covering the back half only six seconds slower.
This is how Reaves chopped approximately six minutes from his personal best to clock 2:17:40 and beat the sub-2:19 men's qualifying standard for the trials. Now he's a year away from competing in the event back in his hometown where his marathon journey began.
0
Comments