Reston to Old Town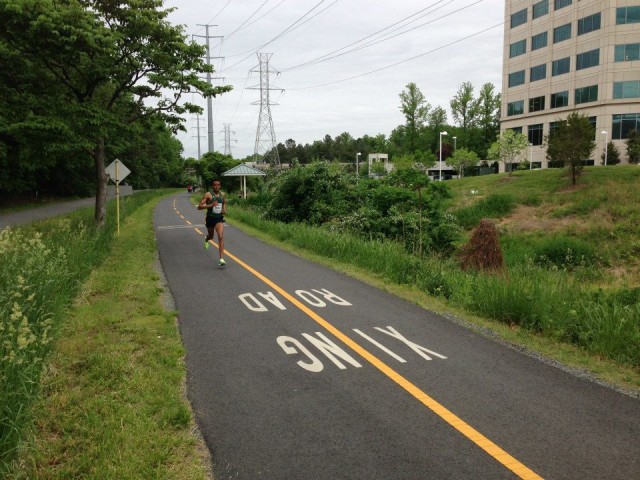 Reston, Va., Alexandria, Va. and all points in between
Length: 22 miles
Description: A transit-accessible route. Starting at the Wiehle Road Metro station, take the W&OD Trail to the Four Mile Run Trail and turn on to the Mount Vernon Trail.
Cons: You're spending a while running in a single direction.
Pros: It's a long gradual downhill after mile six. You'll pass through several commercial areas if you need to stop, including a 7-Eleven in Falls Church right off of the trail.
Tricky Points: A few road crossings every few miles.
My advice: Start in Reston to get that downhill. Plus, since you'd be waiting at the end of the Silver Line, you'll wait a lot longer for a ride back to the start.