This Thanksgiving be part of a time-honored D.C. tradition — SOME's Trot for Hunger 5K run/walk.
This annual 5K run/walk helps to raise awareness and critical funds for SOME (So Others Might Eat), a non-profit organization that has been serving thousands of families and individuals experiencing homelessness and poverty in Washington, D.C. for 49 years.
In addition to providing 1,200 hot and nutritious meals every day of the year, SOME offers a wide range of services to our neighbors experiencing homelessness and extreme poverty, including:
Affordable long-term and transitional housing
Access to medical, dental and mental healthcare
Employment training
Long-term comprehensive addiction treatment programs
By participating in this year's Trot for Hunger 5K, you will make a huge difference in our community. Best of all, you'll get to enjoy Thanksgiving morning with your neighbors, family and friends at a fun and a revitalizing 5K in our nation's capital!
For more information about SOME and its important work in the D.C. community, please visit some.org.
$15 Kids' 1 Mile Little Turkey Fun Run (Kids 10 & under)
*$40 5K Timed Participants
*$35 5K Untimed Participants
*Registration fees increase by $5 on November 1
For more information about Trot for Hunger, please visit trotforhunger.org.
0
Comments
Dead Man's Run is a 5k race held at Historic Congressional Cemetery in Washington, D.C.
Now in its ninth year, this evening race kicks off the Halloween season at the cemetery. The 2019 race is being held on Saturday, October 5 with a 6 p.m. start.
Participants are invited to run, walk, or stroll the course which begins in the cemetery and heads out on the Anacostia Trail for an out and back race. All runners (21+) are rewarded with a free craft beer at the post-race party.
Costumes are highly encouraged, but not required, and the finish line party includes awards for the most creative individual and team costumes.
The Dead Man's Run course is fast, flat and USATF certified for those who want to race against their own PRs. However, we welcome all runners and walkers, regardless of pace. Strollers and dogs on non-retractable leashes are also allowed on the course.
The event also includes a kids run that begins five minutes after the 5k race starts, at around 6:05 p.m. Their race is about a quarter mile to the Chapel and back, and registration is $10.
Dead Man's Run registration is $40, and all proceeds from Congressional Cemetery events, including Dead Man's Run, help support our 501(c)(3) organization and fund the preservation of this National Historic Landmark.
Want more info? Check out https://hccemetery.wixsite.com/deadmansrun.
0
Comments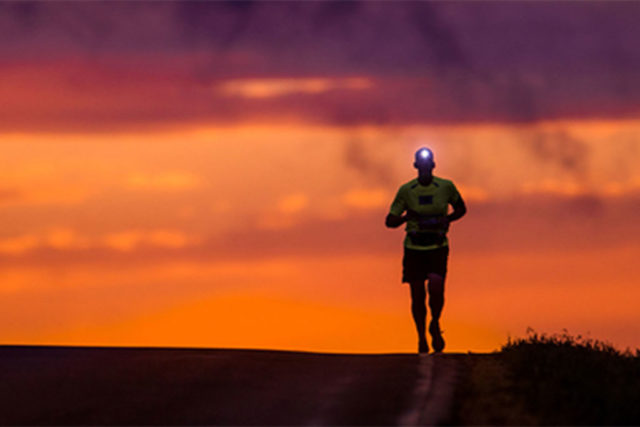 The Ragnar Sunset Series is a new running festival where all teams share one goal — make it to the finish line before the sun sets.
Ragnar Sunset Washington D.C. is happening September 21 at National Harbor, MD. The adventure starts Saturday afternoon where teams of four will try to outrun the sun by running two loops each of 4.7 miles, relay-style. You'll run on a paved course that features stunning canal views and iconic vistas of the harbor.
When you're not running you'll be partying at Ragnar Village with your fellow runners, friends and family. There will be live music, food, games, a beer garden and other fun activities.
Special offer for Run Washington readers!
Get $30 off Ragnar Sunset Washington D.C. with promo code RUNWASH.
Looking for more of a challenge? You're in luck. The Ragnar Trail Appalachians race is back August 9-10!
At Big Bear Lake Camplands — a couple hours outside of D.C, teams of eight will set up camp and take turns running on three sweet tree lined trails full of dense Appalachian forest, rolling hills with serious elevation, and giant ferns reminiscent of Jurassic Park, minus the dinosaurs… we think. It's 120-ish miles of nature-fueled running magic.
For a limited time, get $100 off Ragnar Trail Appalachians with promo code RUNWASH.
0
Comments