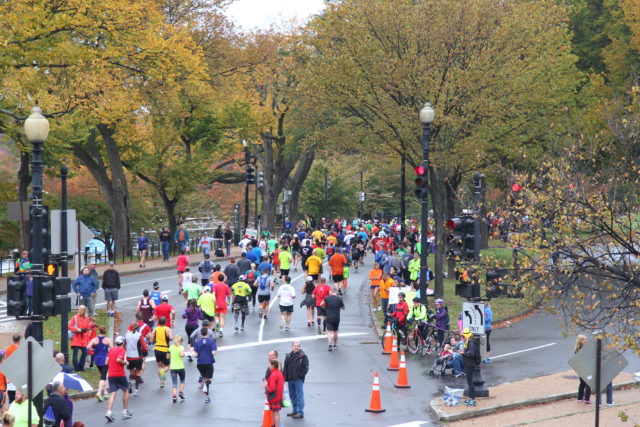 Running the Straight and Narrow
As I write this, Marine Corps Marathon training is reaching its zenith. The calendar holds just a few more weeks for hard training.
And by the time you read this, you'll be tapering. It could even be race week, your thoughts shifting to smaller details.
It used to be about how far and fast you'd run on Sunday. Now it's about little things on race day like how to hold your gels and what shoes to wear. It's about the defining question of the 41st People's Marathon: Uber or Lyft?
How the course got this way
But I'm still hung up on a detail from last year, a detail that, when the howitzer fired, was as far away from my mind as the finish line: tangents.
It's a post-GPS watch realization for me — and my run last year at MCM proved it — that I do a very poor job minimizing the distance I cover on the course.
In other words I'm realizing how important it is to study more than where the hills are and where they aren't. After all the time invested in training, I should also be studying the turns and curves, amassing the knowledge — or at least the awareness — of how to only run 26.2 miles.
2
Comment