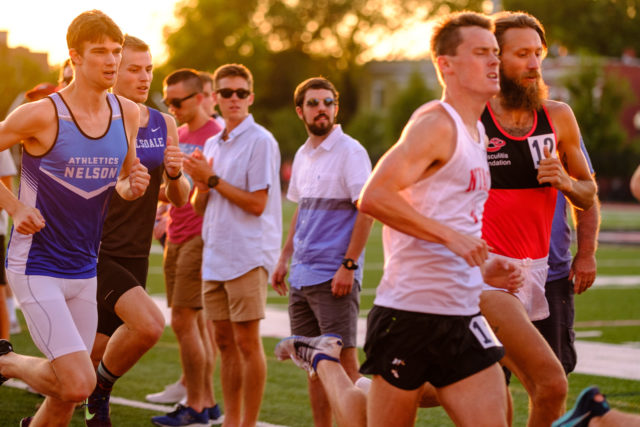 When I got to the D.C. Road Runners Track Championship at Dunbar High School, the final meet in the Eastern Track League series, the women's masters mile was starting. 
As a high school runner, I race from September to June. These weeks in between seasons are for following dramatic professional races and the pursuit of record breaking performances. My morning routine now consists of checking Twitter to see which all-time mark went down or which finishing kick dazzled the day before.  
I have the entire world of track and field at my fingertips whenever I care to look, and that is exactly why I could not pass up the opportunity to drive an hour into D.C. to watch the this meet in person. I wanted to move beyond the times and splits on a static results page and the occasional suspense-free race video that broadcasts the winner and time in the title and instead experience track and field first hand.
0
Comments