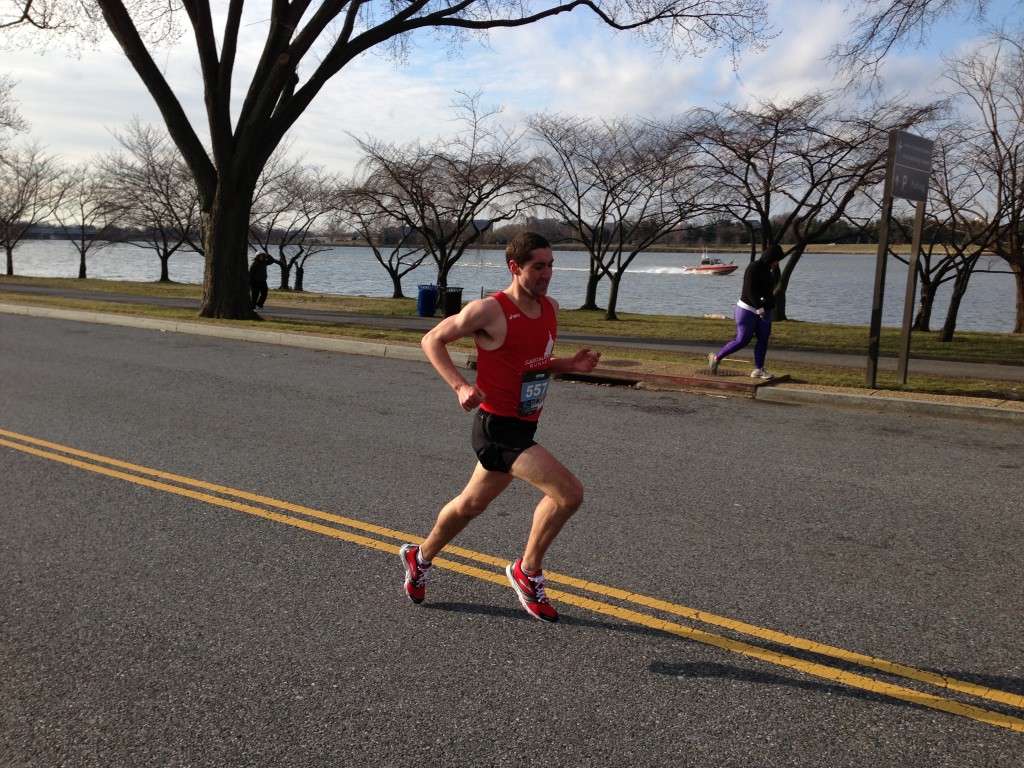 Beau Jackson knows running.
Even though it had been more than 10 years since his high school athletic heyday, he managed to put together a solid 26:21 finish at the Bright Beginnings 5k at West Potomac Park March 3.
Beau Jackson knows marriage.
After he finished, he turned around and went out looking for his wife, Lauren, to help her to the finish. She was the reason the Adams Morgan couple was out there on a chilly breezy morning. After the holidays, she was determined to break through her malaise and chose a 5k to help her focus.
"It seemed like it was enough time that I could train for it," she said. "March came a little faster than I expected, but it went alright. I liked it enough that I'll do it again."
Falls Church resident Chris Mills made short work of the field, cruising to a more than 90-second victory in 15:16. He has a big six weeks planned, with the Rock 'n' Roll USA Half Marathon, Cherry Blossom Ten Miler and Pike's Peek 10k on his Spring schedule before his turns his focus to the Chicago Marathon in the fall.
As for the women's race, another Falls Church resident came out on top—Jacqui Wentz—a recent transplant from Baltimore and a runner for the Riadha Track Club, who ran 17:38 to outdistance Erin Taylor's 18:23. She's a steeplechaser who is gearing up for the outdoor track season.
"I liked the race's community atmosphere," she said. She was joined at the race by a pair of teammates from the Massachusetts Institute of Technology.
Arlington resident Kirk Masterson's fourth place finish in 17:15 surprised him a bit. Primarily a marathoner, it was his first 5k in years, he said. He somehow found the gears to surpass his wildest expectations.
"A short race for me, this is better than getting on the track," he said. "I don't get on the track that often."
2
Comment