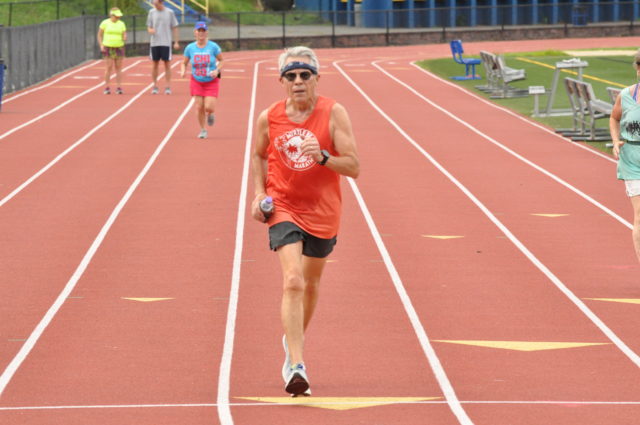 Name: Gregory Boutin
Self-described age group: 65-69
Residence: Burke, Va.
Occupation: Retired
Why you run: Started running for general health reasons.  This quickly morphed into: enjoyment of the quiet time running provides, the ability to push my limits in either a competitive or non-competitive way, and the feeling of accomplishment I get after finishing a hard workout or race.
When did you get started running: I started walking 4 – 4.5 miles a day when I was 50 years old and 35 pounds overweight.  After five or six months I transitioned to walking/jogging, and finally to just running.
Have you taken a break from running:  Yes, for about 4 years in my later-50's.  At that point in my work career I had changed jobs and found that working much longer hours left little time for running.  Trying to make up for that by running on the weekends was not a good idea.
0
Comments