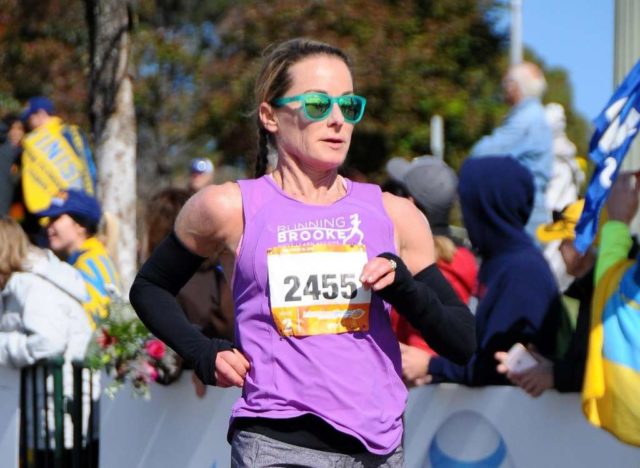 Brooke Curran should not be alive.  On March 17 she should have been alone on a 3-hour training run at Prince William Park in preparation for a 100-mile race.   
Luckily enough, the park was closed and she had to relocate to Fountainhead Regional Park where a group of women, total strangers from a Moms Run this Town group invited her to join them on a run. They were chatting about summer race plans and getting to know each other when Curran realized something was wrong, "all of a sudden, it was like a sledge hammer hitting my head."
Unwilling to leave their new companion behind, especially after she emptied the contents of her stomach several times over, the moms escorted Brooke back to the parking lot where she called her husband to come and get her. Curran believes, "that was the third miracle of the morning."
Her husband Chris almost never picks up the phone, but for whatever reason, he did that morning.  The park was closed, there were other runners with her, and Chris picked up the phone, without this atypical chain of events, Curran may very well not be here with us today.
0
Comments