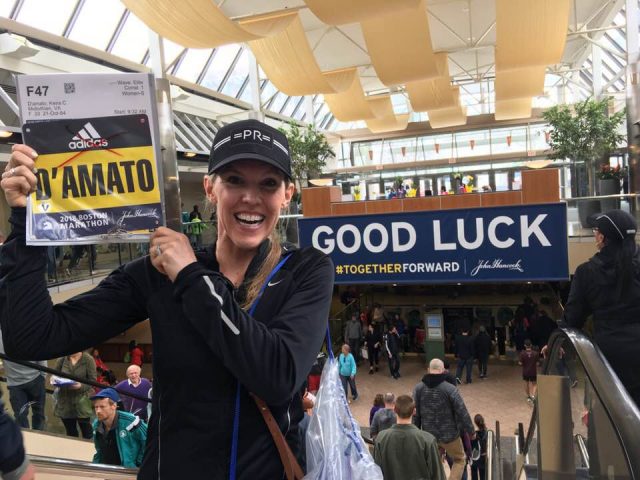 We open up with some coffee talk and anniversaries.
At (7:40) we Joanna and Farley are headed to Boston.  At (9:05) we talk about the Cherry Blossom 10 miler, where Farley notices the Cherry Blossoms for the first time.
At (20:11) we are joined by American University Hall of Famer Keira D'Amato who is running the Boston Marathon.  After discussing the pronunciation of her last names, we start out (21:29) talking about her time at Oakton High School and at (24:35) her transition and time at American University.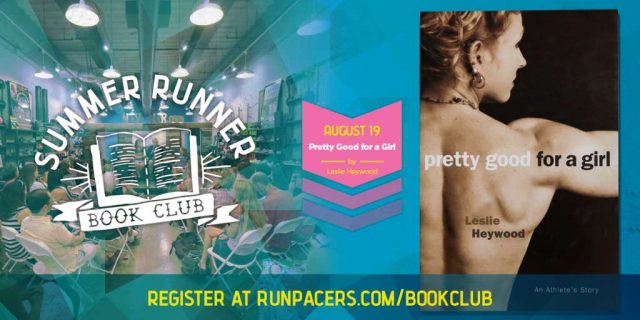 Author Leslie Heywood talks about her memoir, Pretty Good for  Girl, which will be the subject of the Aug. 19 Pacers Summer Runner Book Club meeting.
After a really long chit-chat intro, we start things off at (7:54) Joanna starts us off with her promised transportation tale.
At (20:21) we are joined by Olympian Ben Blankenship.  At (23:28) Ben talks about his time in Washington DC, what brought him to the DC area, getting back into the running scene and his early years as a professional runner.
At (33:52) Ben gives us some unique insight into professional running.
At (39:45) we discuss the 2016 Olympic trials and at (43:40) we talk about the 2016 Olympics.  At (52:15) we talk about the 2017 mile race in Alaska.
At (58:02) we talk about Ben's age.  At (59:40) we talk about the indoor world championships. At (1:01:15) we talk about whats coming up next for Ben.
At (1:04:27) we sneak dogs into the interview before Farley wants to talk about manly things.
We are back at (1:08:45) to take guesses at Ben's age before at (1:11:15) we talk about Potamac junior McKenzi Watkins who competed in the Brian Watkins Invitational, a race that honors her late father.  At (1:14:29) we get an update on the St Baldrick's foundation fund-raiser.
At (1:18:00) we announce our next PTN Happy Hour April 20 after the Crystal City 5k.
At (1:19:23) we wrap things up with a quick discussion about the Barkley Marathons.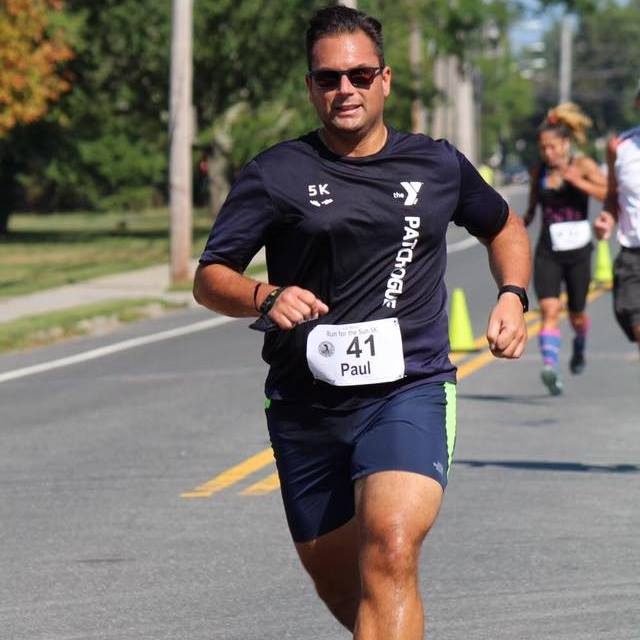 Paul Ginocchio, a teacher from New York, talks about how running helped him lose more than 120 pounds.
With two thirds of our hosts unavailable in studio, we have a surprise guest host who thinks guest hosting counts towards the gold jacket.
Sarah Bishop joins Chris and Charlie Ban to talk about her Marine Corps Marathon victory, fitting training into a busy lifestyle and her budding coaching career.
Director John Dunham calls in to talk about his latest film, Boston.
At (3:58) we talk about our own social media ratings.
At (5:22) we indulge Docs a bit too much and talk a little bit of television and a lot about Survivor.
At (12:45) Farley throws us for a loop and wants to talk some movies.
At (16:40) we are joined by Jon Dunham, the director of the movie Boston, who talks about his Boston Marathon documentary which will be shown at the Pacers 14th St store on March 28.
At (25:35) Jon talks about the mechanics that go into a documentary film.
At (33:50) we talk about living and running in Boston.
At (35:09) Jon talks about some of the movies that he enjoys.
At (41:43) we ask Jon to give us a song that epitomizes Boston.
At (44:00) we ask Jon whats next.
We are back at (47:50) to talk about where Joanna will stay when she goes to Boston and forecast her race in April and her upcoming surgery.
At (59:19) we read some listener Twitter feedback.
At (1:06:00) we talk about it being another of the best times of the year.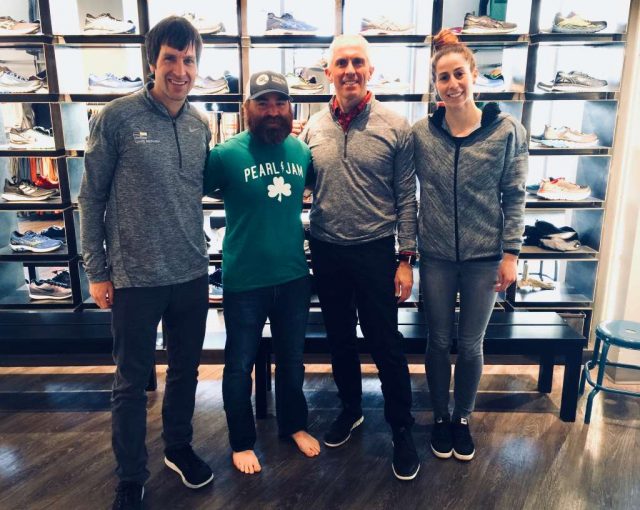 At (4:02) Docs talks about where he was which was watching the Eagles win the Super Bowl from a lonely apartment in Mexico.
At (13:21) we are joined by Vice President of Sports Medicine at MedStar Health Sean Huffman.