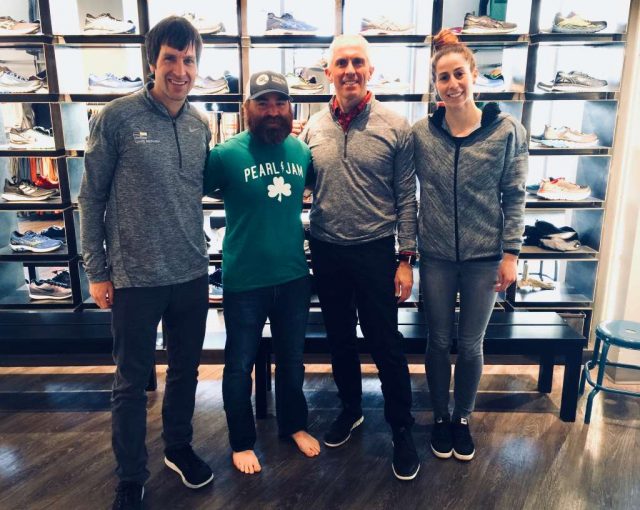 At (4:02) Docs talks about where he was which was watching the Eagles win the Super Bowl from a lonely apartment in Mexico.
At (13:21) we are joined by Vice President of Sports Medicine at MedStar Health Sean Huffman.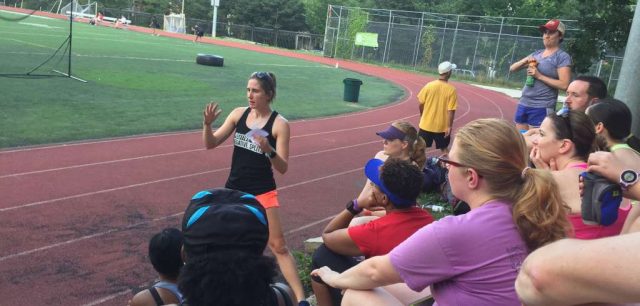 At (3:38) we open the show with a bunch of excuses for why we did not record last week – Farley was sick, Joanna was traveling and Docs went missing.
At (6:45) our hosts break down Broadway.
At (14:48) Tammy Whyte of TW Training and Wellness joins us in studio to talk about spelling. Luckily, we move on from that topic and get into the running discussion centered around Tammy coaching, her running and professional backgrounds and why she wanted to make the leap and go into coaching full time. We also talk about how runners can find a coach and the additional benefits of being part of a running group.
We start off with the Joanna secret agenda item. At (10:05), we are joined by three time guest (Episode 5 and Episode 92)  and Pacers Events Race Director Lisa Reeves, who talks about the spring 2018 races and a new event accompanying the Love the Run You're With 5k. At (45:38) Farley attends a retirement party and makes a guessing game out of it. At (51:20) Docs goes to Nola followed at (53:30) by Farley has lunch with a where are they now person and it is a longer segment than the Docs weekend segment. At (57:38) we have a bonus where are they now segment followed by another bonus where are they now update.