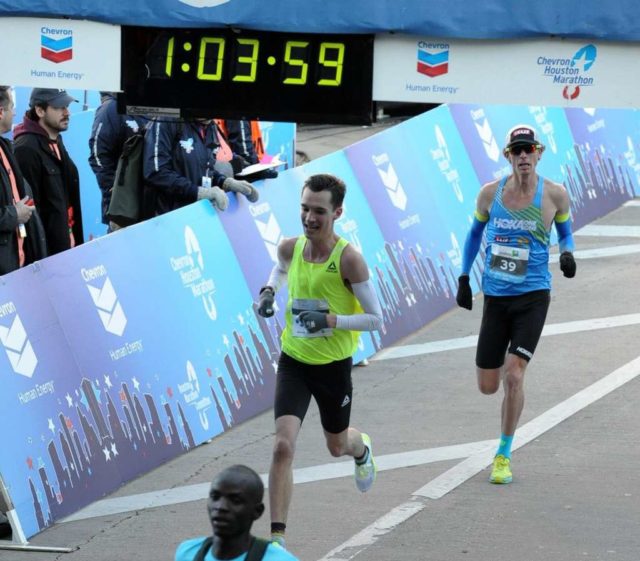 If Chase Weaverling didn't think he was going to qualify for the US Olympic Marathon Trials before starting the Houston Half Marathon, it definitely didn't help his confidence when he hit the ground a half mile into the race. He clipped the heels of a marathoner he was drafting off of, then stumbled once that the marathoner went down.
Weaverling, who graduated from Poolesville in 2014, was a few months into his post-collegiate running career following a solid four years at the University of Virginia.
But in less time than it would take to explain that his Reebok Boston Track Club is actually based in Charlottesville, he was back on his feet and catching back up to a pack which included two pacers aiming for 1:04:00. That's the time he needed to qualify for the trials and that's what he ran, tying him for the slowest time qualifier, and at 23, making him one of the youngest. It was another example of him making the most out of his opportunities.
"I just told myself not to freak out," Weaverling said. "My left side was pretty scarred up, but I didn't even realize I was bleeding until afterward."
0
Comments