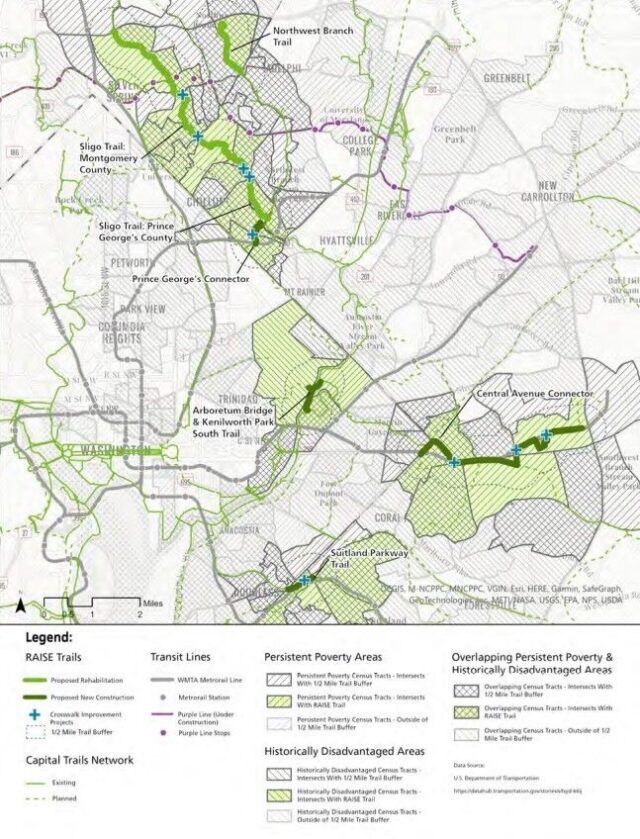 A man broke an adult male runner's nose while beating him after the runner bumped into him at approximately 11 a.m. June 24 on the Anacostia Riverwalk Trail near RFK Stadium in Northeast DC.
A man grabbed and tried to abduct a teenaged girl who was running on Beach Drive near Meadowbrook Park in Chevy Chase at around 2:30 p.m. June 21, after she declined his offer of a ride.
A $25 million RAISE grant from the Department of Transportation will fund rehabilitation of the Sligo Creek Trail and the Northwest Branch Trail, building the Suitland Parkway Trail and the Central Avenue Connector Trail in Central Prince George's County, and help complete the Kenilworth Park South Trail and the bridge between Kenilworth Park and the National Arboretum.
Recent Stories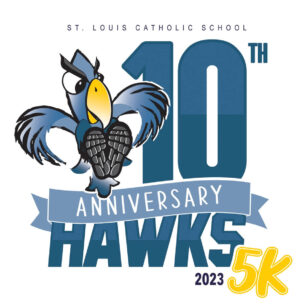 2023 will be the 10 year anniversary of the St. Louis Hawks 5K and Fun Run for Health & Wellness. The USATF certified course runs through the historic Hollin Hills neighborhood in Alexandria, VA.
The Hawks 5K goal, in conjunction