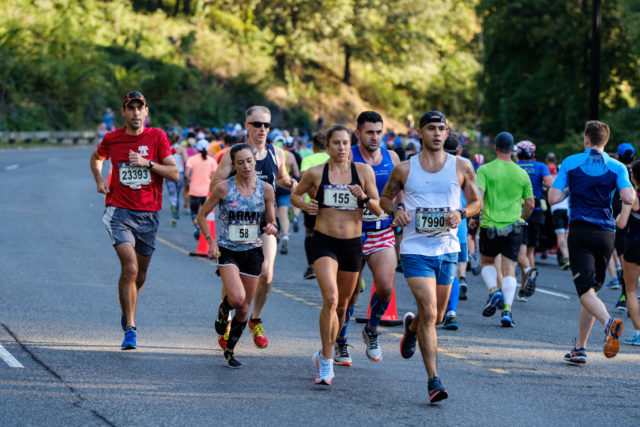 Successful marathon racing means being able to handle and adjust to 26.2 miles of uncertainty. Usually that means digging down when things get tough, like when you go the wrong way in a race, but for Fairfax's Sarah Bishop, the Marine Corps Marathon meant feeling better than expected and going with it.
She took what was primarily a 22-mile training run for her goal race in December and won, set a personal record by more than two minutes and fell just short of the target she's setting for five weeks from now. Her 2:45:06 was just seven seconds short of the qualifying standard.
Bishop, 35, is not too bummed, though. She was happy to even be there.
0
Comments