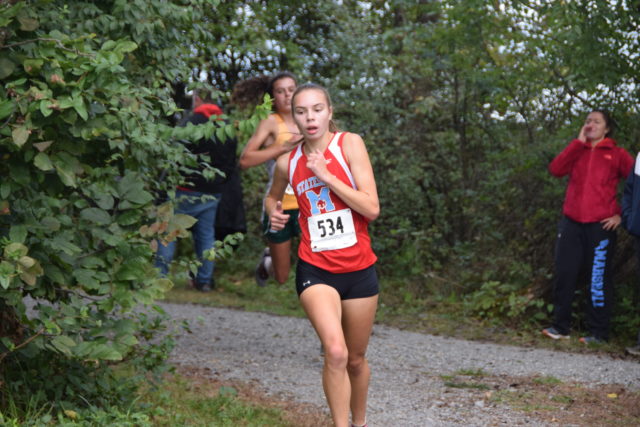 It was seven months.
Seven months of torturous unknowing. Seven months of never-ending fatigue and sluggishness for George C. Marshall High School alumna Natalie Bardach. Seven months of doubt and disappointment. Seven months of just surviving a sport she had once thrived in, helping to win team conference, regional and even state titles.
For a high school athlete with only four years — twelve total seasons — of running available to them, seven months is 20 percent of their career. It feels like an eternity.
"I [didn't] even know what to do anymore," Bardach said. "I [was] training so hard and working so hard and I [was] not feeling any better. I was telling myself that it was my fault."
For Robinson Secondary School alumna Seneca Willen, it was three months. A three month long agonizing descent from a freshman phenom who was running at the front of the pack to a slumping sophomore languishing in the back. Three months of "it's all in your head" and wondering if freshman year was her peak.
"It was very sad," Willen said. "I thought it was all mental and just thought, 'I'm never going to get any better.'"
0
Comments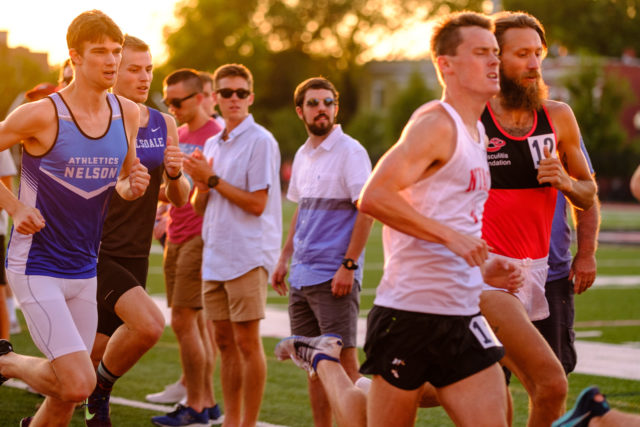 When I got to the D.C. Road Runners Track Championship at Dunbar High School, the final meet in the Eastern Track League series, the women's masters mile was starting. 
As a high school runner, I race from September to June. These weeks in between seasons are for following dramatic professional races and the pursuit of record breaking performances. My morning routine now consists of checking Twitter to see which all-time mark went down or which finishing kick dazzled the day before.  
I have the entire world of track and field at my fingertips whenever I care to look, and that is exactly why I could not pass up the opportunity to drive an hour into D.C. to watch the this meet in person. I wanted to move beyond the times and splits on a static results page and the occasional suspense-free race video that broadcasts the winner and time in the title and instead experience track and field first hand.
0
Comments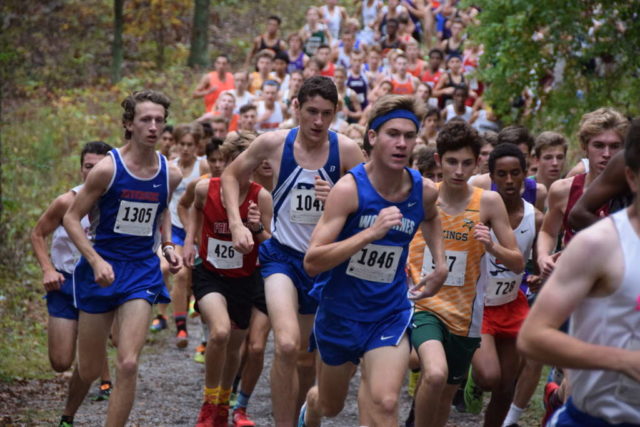 It's 8 a.m. on a Saturday morning. Music blaring from a DJ breaks the sleepy stillness of the open field. Underneath the foggy haze of a fall morning, hundreds of high school runners are awake and ready. A mass of bodies squish together along the line, experiencing the thrill of adrenaline, nerves and anticipation.
And then the gun goes off. All you can hear is the tidal wave of cries from spectators and random cowbells clanging. The race is a blur of hills and turns and ups and downs. Sand and mud and grass.
And then it's over. Runners stagger across the finish line; many collapse into the waiting arms of volunteers. The music is still pounding; the finish line announcer is calling out names and times. What began as a competition, intense and focused, takes on the air of a festival. Athletes wander around searching for food and friends. No longer competitors, racers from all different schools come together to hang out and enjoy the amenities.
0
Comments