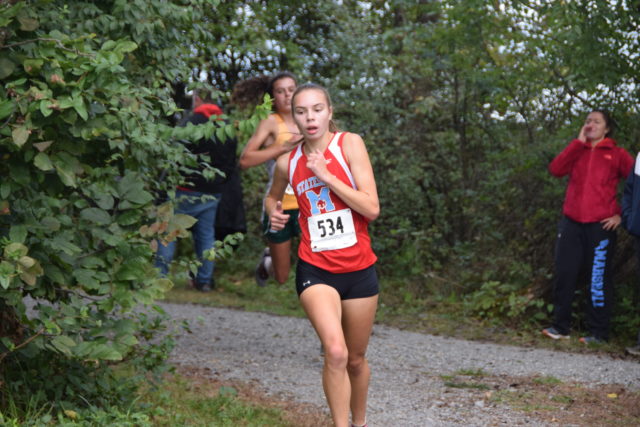 It was seven months.
Seven months of torturous unknowing. Seven months of never-ending fatigue and sluggishness for George C. Marshall High School alumna Natalie Bardach. Seven months of doubt and disappointment. Seven months of just surviving a sport she had once thrived in, helping to win team conference, regional and even state titles.
For a high school athlete with only four years — twelve total seasons — of running available to them, seven months is 20 percent of their career. It feels like an eternity.
"I [didn't] even know what to do anymore," Bardach said. "I [was] training so hard and working so hard and I [was] not feeling any better. I was telling myself that it was my fault."
For Robinson Secondary School alumna Seneca Willen, it was three months. A three month long agonizing descent from a freshman phenom who was running at the front of the pack to a slumping sophomore languishing in the back. Three months of "it's all in your head" and wondering if freshman year was her peak.
"It was very sad," Willen said. "I thought it was all mental and just thought, 'I'm never going to get any better.'"
Constantly fading to the back in practice and at races took a toll on Bardach's confidence.
"All of these people that I knew I was faster than were just passing me easily and I was dying," Bardach said. "It made me feel like less of a runner, almost. I [was] not as confident in myself and my abilities. I was like 'am I not as fast as I thought I was?'"
As a parent, it pained Diane Gagliano Willen to see her daughter frustrated and disappointed in a sport she had enjoyed throughout her childhood.
"I knew she had goals and then watching her [be] unable to meet those goals because she physically wasn't able to hurt me," Gagliano Willen said. "I hate seeing kids discouraged when you know they've worked hard."
Both athletes come from running families. Bardach's parents ran collegiately and Willen's grandfather is legendary coach Frank Gagliano. But Bardach and Willen were still stumped by their symptoms.
Anita Freres, Bardach's mother, hated watching her daughter suffer through runs and races, but she struggled to find an explanation for Bardach's fatigue.  
"[My husband] initially [thought] it [was] a stress fracture," Freres said. "I was like, 'she has little hips. She's not a runner anymore. She's not built like a runner.' It's funny because we were all being doctors and we were all coming up with these reasons, and it was simply iron deficiency which, honestly, the more I hear about it, is not very uncommon."
As an ingrained member of the Robinson Secondary School running community, Gagliano Willen had heard about other runners struggling with low iron, but it still took her months to put the pieces together for her own daughter.
"Even when Seneca [was struggling], I didn't even think about [iron deficiency]," Gagliano Willen said. "I am a little mad at myself for putting it on the back burner in my head [because] I knew about this ferritin stuff. It's just a lot to stay on top of."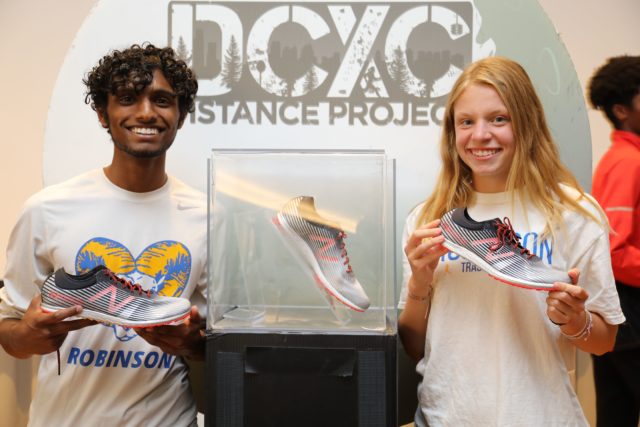 In a sport replete with mental and physical challenges, it can be difficult to know whether poor performances are caused by the mind or body. Bardach and Willen both experienced extreme fatigue and aching pain in their legs while running, but even as the tiredness crept into all parts of their lives, they still wondered if their struggles were all mental.
"I felt like I wasn't trying my best, but I was," Willen said. "My legs just ached. It felt like when you run a really long distance and you just want to be done, but it felt like that when I would start the run and get worse throughout." 
Bardach and Willen exhibited many of the common symptoms of iron deficiency. Bardach's legs felt heavy whenever she tried to run, she experienced dizziness when standing up, and she felt unusually tired in the mornings and throughout the day. Willen also dealt with fatigue and leg pain, as well as a craving for ice, a hallmark sign of iron deficiency.
According to hematologist Dr. John Feigert, iron deficiency and anemia have classic symptoms.
"You could develop [a] headache," Feigert said. "You could develop thinning of the hair. You could develop craving of ice or cornstarch. [Primarily], it's just a weakness, and a malaise, and a fatigue from iron deficiency that obviously gets worse if you start to become anemic."
According to Feigert, iron deficiency is the result of the depletion of iron stores in the body. A person becomes anemic when their body begins to under-produce red blood cells due to the depletion of their iron stores.
"Red blood cells carry oxygen from the lungs to the brain, heart, muscles, [and] all the other tissues," Feigert said. "[Red blood cells] contain hemoglobin. Hemoglobin is the molecule in red blood cells that carries oxygen, and a critical component of hemoglobin is iron, so if you don't have enough iron in your body you start to under-produce hemoglobin."
According to Feigert, less hemoglobin typically leads to smaller red blood cells and eventually the production of fewer red blood cells. The body becomes less efficient at transporting oxygen, leading to many of the symptoms of iron deficiency and anemia.
Iron deficiency in women, particularly in teenage girls, is extremely common. According to Feigert, as many as 40 percent of women under the age of 25 are iron deficient, and about 30 percent of women under the age of 40 are also deficient.
"Menstrual blood loss is the principal cause of iron deficiency in all young females," Feigert said. "[Another reason is] diet. Iron is contained in red meat, and increasingly over the last 20 years or so there's been somewhat of a move away from red meat, especially for health-conscious people. I find a lot of young women are eating a healthier diet, eating less red meat and therefore not getting as much iron in their diet as perhaps a generation or two ago.
The pounding of day to day training increases runners' likelihood of developing an iron deficiency.
"For runners in particular, the trauma to the kidneys [and] trauma to the bladder results in some blood loss," Feigert said. "The more you run the more blood you lose."
Additionally, Feigert said iron is difficult for the human body to absorb, and some people may be less effective at absorbing iron from foods in their diet, putting them at a higher risk of developing an iron deficiency.
While iron deficiency can have significant negative impacts on running performance and overall health, it is relatively simple to treat once a patient is aware that they are deficient.
"Diet is the most common way to fix [iron deficiency]," Feigert said. "Patients can increase their red meat intake. Spinach and kale are a rich source of iron, [as is] broccoli. All darker green vegetables contain iron, so that's an easy thing that most people can agree to take in. There's [also] iron supplements in tablet [and] liquid [form]."
After a blood test at the beginning of her junior spring track season revealed that Bardach was severely iron deficient, she began taking Vitron-C iron supplement tablets. Within weeks, Bardach felt reborn as a runner.
"I felt free," Bardach said. "I felt so happy. I was running with a smile on my face. I was getting so excited because I was like I can compete [now]. It was like that thing I just didn't know I was missing, I got it back."
During her sophomore cross country season, Willen discovered her ferritin level was extremely low. She began taking a liquid iron supplement and spent the indoor track season rebuilding and steadily improving before having a breakout spring season. At the outdoor state meet, Willen ran 5:01.72 in the 1600 to place fourth and improved her freshman year best by 22 seconds.
"[Outdoors], something clicked," Willen said. "I just kept dropping time. I started making big jumps. I think it definitely was because my iron was going up and my confidence was too."
After two months of taking an iron supplement, Bardach ran 5:08.34 at the regional meet, dropping 19 seconds from her best time the year before and earning the first individual state qualifier of her career. Bardach went on to place sixth at the state meet that season, earning all-state honors.
"I thought that the iron was laced with some kind of enhancement drug," Freres said. "She took huge amounts off [her personal bests]. We were thrilled. I feel like she never quit, and I am proud of her for not quitting."
Willen and Bardach agree that the key to each of their remarkable turnarounds was getting tested for iron deficiency and finally discovering what was plaguing them.
"If you have the slightest suspicion that something might be wrong, go to a doctor," Bardach said. "It's not going to hurt to get tested, even for other things."
Given the high rate of incidence of iron deficiency in teenage girls, Feigert suggests they all be aware of their iron levels.
"I recommend a blood count and an iron level on every young woman every year just to monitor it," Feigert said. "It is important to monitor the iron levels periodically."
Gagliano Willen said athletes who believe they may have an iron deficiency should get a blood test that specifically looks at ferritin levels. However, distance runners often need higher ferritin levels than the average person. 
"In long distance runners, the ferritin level [may] come back normal, in the range [for] the average person," Gagliano Willen said. "But the reality is, when you're a distance runner, [you] need to be at a different level, not in that range."
Gagliano Willen believes awareness of the frequency and symptoms of iron deficiency is key for athletes and parents. 
"I think [iron deficiency] needs to be discussed [with] athletes [who] do distance sports," Gagliano Willen said. "I believe that this is something that athletes need to pay attention to. There are a lot of components to this sport and [iron deficiency] is a part of it. There [are] ups and downs in [running], but you can get control of [this]."
Recent Stories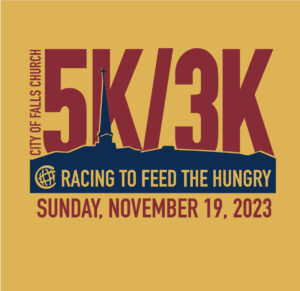 The out and back Falls Church City 5K/3K course is mostly flat on the W&OD Trail starting and finishing at 103 Columbia Street. Overall male and female winners earn free shoes and medals are awarded to all categories. Great family