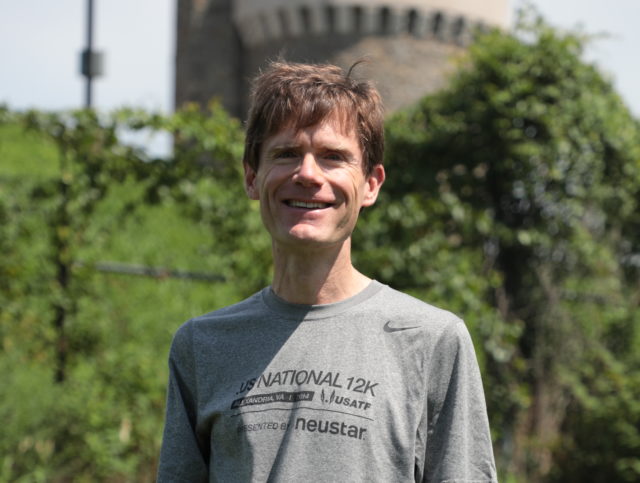 Last month, exactly 2:34:25 after the starting gun shot into the clear morning sky along Lake Superior, Patrick ("Pat") Kuhlmann crossed the finish line in Duluth, Minn. to complete his first Grandma's Marathon ahead of all but three of the master's division athletes.
The race, famous for its cool late-June weather, fast times, and enthusiastic (and very nice) midwestern hospitality, was run by 6,367 marathoners from all 50 states and 46 countries. Of those, Kuhlmann beat out over 96% of his competitors in the overall men's division, placing 118th. And in the men's master's field–at the age of 48 he is an experienced competitor–he crossed the line 4th out of 289 male masters athletes.
"I'm starting to get to a point where I don't have any PRs left in me," Kuhlmann noted. "But I ran a solid race. I was pleased." Though marathons are his distance of choice, this year's Grandma's marked his first attempt back at the 26.2-mile distance after a 2-year hiatus due to scheduling challenges. "Don't have a lot of speed and I'm not getting any faster as I get older, so the marathon is in my comfort zone," he explained.
0
Comments