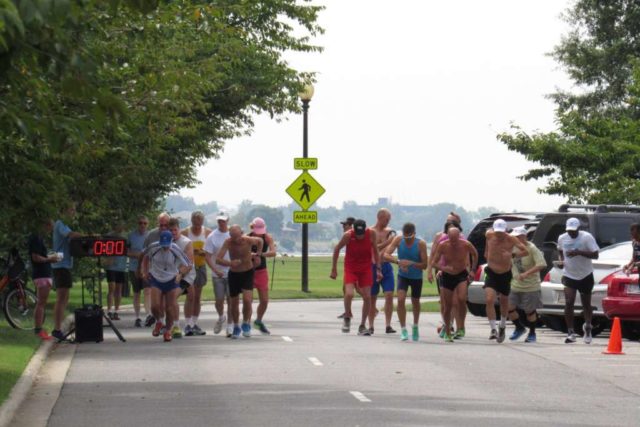 It may be older than the Marine Corps Marathon, but the Tidal Basin Runs might be the best kept secret in Washington's running community — and its tight-knit group of members seems to like it that way.
Every month since April 1974, the club has met for what can only be described as the most covert race you've probably never seen or heard of. Yet the meticulously kept race results date back over 15 years and some runners have been participating for over 30.
There's no entry fee (other than the club's $10 annual membership fee), no bibs, no timing chips or race clock, no awards, and no commemorative t-shirts. In fact, there's barely a start line — just a faint white line drawn across Ohio Drive SW that's been slowly erased over the years by the elements and countless runners, cyclists, and vehicles that have made their way around the tip of Hains Point.
Even the group's president, Jay Jacob Wind, was as stealthy as the race itself as he arrived 20 minutes before the noon start time on sunny, humid day in June — the club's 545th meet-up. He was the first on the scene, appearing quietly by bike, donned in a blue suit, tan dress shirt, and running shoes. Anyone that noticed him on the bike ride to East Potomac Park would have probably thought he was the run-of-the-mill D.C. employee on a lunch break. But as he shared the club's history, Wind unloaded a bag full of file folders packed with papers and shed his outer layers, Clark Kent-style, to reveal the day's race attire — a 2008 Boston Marathon shirt and black shorts.
"We're the funniest running club on Earth," Wind said, alluding to the decades of inside jokes the club's members have between themselves. Wind, 69, has spent more of his life as a member of the Tidal Basin Runs than not. He joined in 1979 or 1980 — he can't remember the exact year — and he keeps coming back simply "because it's there."
"I enjoyed the monthly race for 10+ years and even won it a few times," he said. Wind has served at the helm of the Tidal Basin Runs since 1995.
Slowly, more runners trickled to the start, congregating under the shade of a single tree. Some were locals, but others came from as far as Spotsylvania, Damascus, and Lusby. It was a small bunch today, 21 in total, and not the usual, diverse mix of ages that make up most local races. A majority were members of the 50-plus club, ranging in age from 52 to 82. Only a few — the obvious outliers — were younger.
It was calmly quiet leading up to the start, not unlike being in room full of people that know each other so well they can co-exist without talking. As noon approached, Wind called runners participating in the first race — the 1500m — to toe the start line and he gave some brief remarks in commemoration of the 154th anniversary of Juneteenth. He then turned his back to the group and raised his arms above his head. Then he dropped his arms, the official signal for the 16 runners to "go." They took off.
At the same moment, club treasurer and the day's official timekeeper James Scarborough pressed a button on the Time Machine he had cradled in his arms.
There was no announcer, no lively music, no cheering crowd. It was near silent for five and a half minutes, save the whooshing of a group of cyclists flying by as they lapped the park.
As the first runner (Evan Poulos, 12, of McLean) crossed the finish line, he was handed a simple 3×5 index card marking his first-place finish and Scarborough finally broke the silence, shouting out Poulos' time: "5:30.7!"
As the second-place runner returned (Adam Kiely, 52, of Gaithersburg), he, too, was handed an index card.
"5:42.3!" Scarborough yelled.
Each of the 16 runners recorded their name and finish time on the index card — some now damp with sweat — and placed them in one of Wind's folders. The results would later be checked against the Time Machine results and published to the club's website.
After a brief pause to let the final runners catch their breath, almost instinctively the group split into their respective 3000m and 5000m races, which would be run simultaneously. As Wind lowered his arms yet again, runners took off, just like they had, in some cases, every month for the last 30 years.
Then there was silence again. Some members that opted out of running another race packed up and went home. Others made small talk about running in rain, blizzards, extreme heat, and during government shutdowns.
Ted Poulos, 57, of McLean, took home the coveted first-place index card in 3000m in 13:55, with Duane Novotni (48, Fairfax) finishing first in the 5000m in 20:17. As Jim Mort (72, Burke) crossed the finish line, he was all smiles.
"I finally beat you," Mort said to long-time friend Dee Nelson (75, Gaithersburg), who finished the 3000m 16 seconds behind him in 16:28, referring to their 20-year rivalry.
Both Mort and Nelson estimate they've been coming to the Tidal Basin Runs for about 30 years. They, too, have simple explanations for why they keep coming back.
"I love it. It's small. Most know each other. And she always beats me," Mort said, pointing to Nelson.
Don Junta, 57, of Springfield, echoed the sentiment.
"It's a friendly group. There are a lot of familiar faces," he said, adding that he's been participating in the monthly runs as often as he can for over six years. But it could be as long as nine years.
No one seems to remember exactly how long they've been showing up, but they keep doing it. However, Nelson proudly noted today was her 1,727th lifetime race. That she remembered.
As runners cooled down, they snuck off, returning back to work, home, or maybe off to run a bit more. One by one, they disappeared, until only Wind and Scarborough were left to gather up the last of the papers and index cards.
And just like that, as quickly and quietly as the 545th Tidal Basin Run had appeared, it was gone — as if it had never happened at all.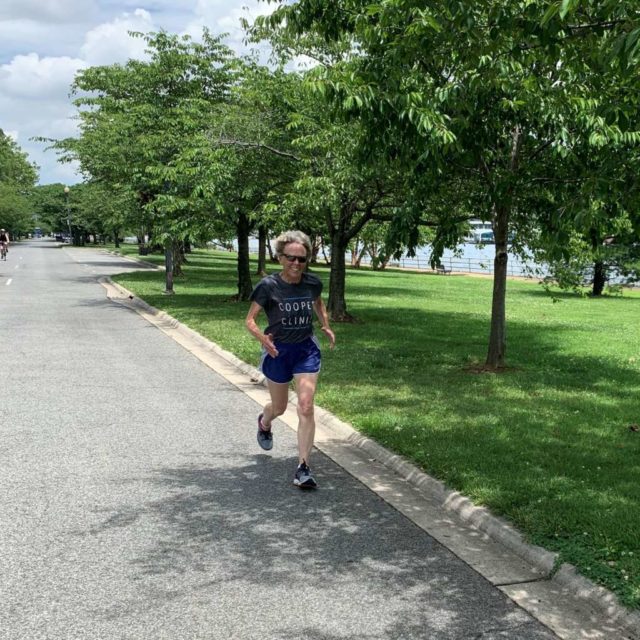 Recent Stories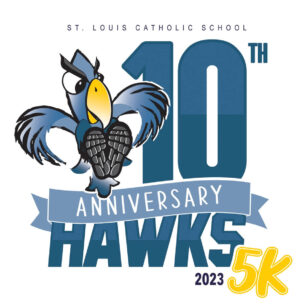 2023 will be the 10 year anniversary of the St. Louis Hawks 5K and Fun Run for Health & Wellness. The USATF certified course runs through the historic Hollin Hills neighborhood in Alexandria, VA.
The Hawks 5K goal, in conjunction