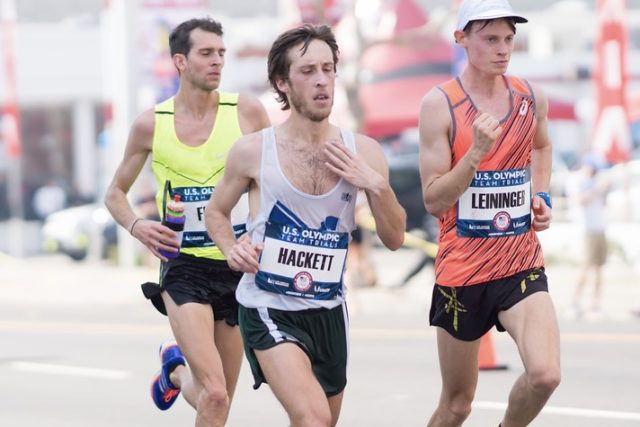 Racing a cross country 10K six days after running an Olympic Marathon Trials qualifying time isn't exactly a conventional decision, but Everett Hackett isn't exactly a conventional guy.
He ran cross country and track at George Mason University, and his college coach, Andrew Gerard, said Hackett doesn't have a filter or care what others think.
"As a person, he's probably one of the most unique young men that I've ever interacted with," said Gerard, who is the director of track and cross country at George Mason.
Hackett, who is 29 and lives in Connecticut, wasn't originally planning to run the USATF National Club Cross Country Championship in Bethlehem, Pa., on Dec. 14. But members of his team, the Hartbeat Track Club, were excited about running it, he said, and it became a joke as to whether he'd actually run it so soon after his marathon.
He did, and while he said he could have run faster if he was just training for the 10K race, he still ran 33:47 on the extremely muddy course.
"I had to do it for my team, and it was fun too – I had a blast," he said.
0
Comments