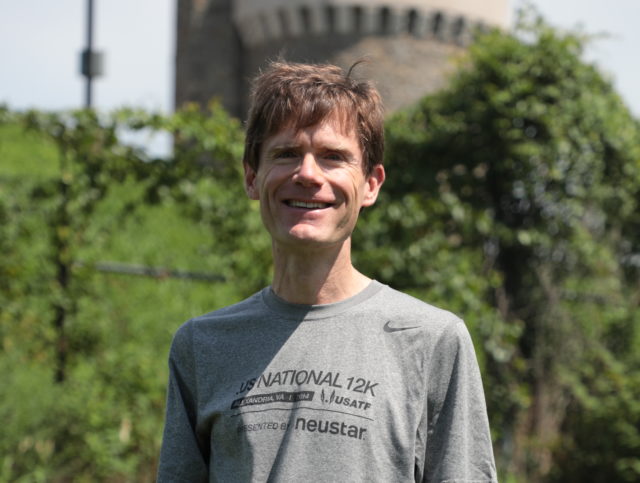 Last month, exactly 2:34:25 after the starting gun shot into the clear morning sky along Lake Superior, Patrick ("Pat") Kuhlmann crossed the finish line in Duluth, Minn. to complete his first Grandma's Marathon ahead of all but three of the master's division athletes.
The race, famous for its cool late-June weather, fast times, and enthusiastic (and very nice) midwestern hospitality, was run by 6,367 marathoners from all 50 states and 46 countries. Of those, Kuhlmann beat out over 96% of his competitors in the overall men's division, placing 118th. And in the men's master's field–at the age of 48 he is an experienced competitor–he crossed the line 4th out of 289 male masters athletes.
"I'm starting to get to a point where I don't have any PRs left in me," Kuhlmann noted. "But I ran a solid race. I was pleased." Though marathons are his distance of choice, this year's Grandma's marked his first attempt back at the 26.2-mile distance after a 2-year hiatus due to scheduling challenges. "Don't have a lot of speed and I'm not getting any faster as I get older, so the marathon is in my comfort zone," he explained.
He works in the Department of Justice's antitrust division and lives in Upper Northwest D.C.
Like many high school distance runners, Kuhlmann fell into the sport on the suggestion of others.
"I played football as a freshman, and at the end of the season my football coach said 'you'd be a great cross country runner,'" Kuhlmann said with a laugh. "I also loved basketball, but I don't have the coordination for that either."
He went on to run through high school and college but afterwards took a 10-year break. In his early 30s, Kuhlmann started running again for fitness and "jumped right into the marathon" as his first foray into post-collegiate racing, "just so I could say I did it." But after his first marathon in Madison, Wis., in the early 2000s, he was hooked, and has since completed close to 20 marathons and many shorter-distance races as tune-ups or training runs. Kuhlmann's favorite marathon is Chicago, which he has run three times, though his PR is from Boston (2:28:01 in 2013).
Very few people can–or want to–run that many marathons at such a high level of competition. When asked if he has an addictive personality, Kuhlmann paused and reflected, "Like a lot of runners, I get addicted to the routine."
And after a marathon he described the deflating post-race feeling of breaking your pattern, "it's disappointing." While a race is all about competition, Kuhlmann considers it more of a competition with himself than with other athletes and sees races as opportunities to "push myself to accomplish my goals."
After so many years of high-level competitive experience, Kuhlmann has honed his training approach. He describes a "pretty standard" template of long runs, marathon pace runs and shorter faster workouts, favoring the C&O Canal trail but noting the multitude of "great running options" D.C. has to offer. You can usually catch him weekday evenings on Hains Point – he looks a little like George McFly. Kuhlmann has learned that rigidly following the same plan is not the secret to success.
"I try to add something new every training cycle," he explained. "It's good to stick with what's worked in the past, but also give yourself new stimulus. For example, I recently extending length of my marathon pace runs, and over the years have gradually increased the length of my longest runs from 22 up to 28 miles."
He also does a bit of cross training, noting that he lifts weights and does some plyometrics and squats to prevent hamstring injuries and ensure his muscles are balanced.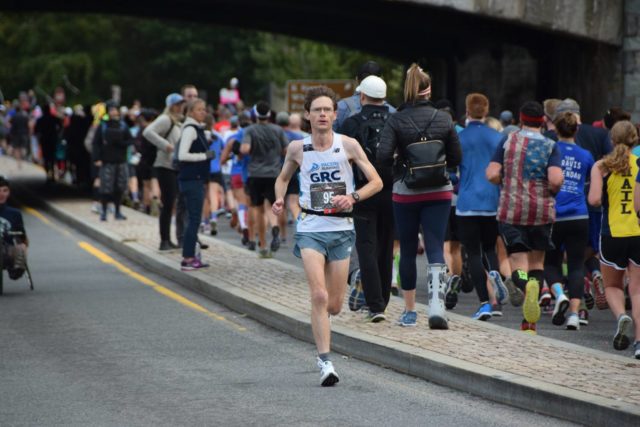 In training, it is equally important to "listen to and respect your body," especially as runners get older. "Anyone who has been running for a little while learns the hard way that if you push yourself too much it's going to come back to bite you."
If he could give one piece of advice to his younger self (and to other runners) Kuhlmann recommends: "Don't live and die by every workout. It's easy to become discouraged and it can drive you crazy — you end up pushing harder when maybe you should just take it easy." He notes that especially on race day you have to "adapt as best as you can — it's not the end of the world if everything isn't perfect." This lesson was reinforced on a particularly miserable California International Marathon day in Sacramento, Calif. that was "stormy, with significant rain, and a headwind." Kuhlmann said that he started the race determined to run his goal pace, notwithstanding the conditions, and as a result, "That was my worst marathon experience ever, but entirely self-inflicted."
Kuhlmann also recognizes the role supportive teammates and a good coach have played in his running experience. Though he trained entirely on his own until 2014, he now runs with the Georgetown Running Club. He thinks the optimal training regimen includes both team and solo work because "doing the hard marathon workouts by yourself is a real builder of mental strength," he explains.
"Even in a big race, there's a good chance you'll be alone for a while and you need to be prepared for that." But the benefits of teamwork should not be underestimated. "Working with others you can push yourself more than you can on your own."
Kuhlmann notes that he has "been really lucky to have a good coach as a sounding-board," and that "Anyone who is running and wants to improve needs to find a running mentor. If you find the right one, that person will be really really helpful as you pursue your goals."
Kuhlmann is already planning to run a fall marathon, though he has not yet selected his race. "I'm hoping to run faster than I did at Grandma's and I'm always shooting to place in the master's division of races," he says. His record in that vein has been stellar, notching a master's win at California International Marathon (2011), second place in Chicago (2015), two third places (Chicago 2016 and Houston 2015), and fifth and seventh in Boston (2011 and 2014). "There are a lot of us older folks running these days," he acknowledges. "I face some really outstanding master's competition, which is great because it keeps pushing me to improve."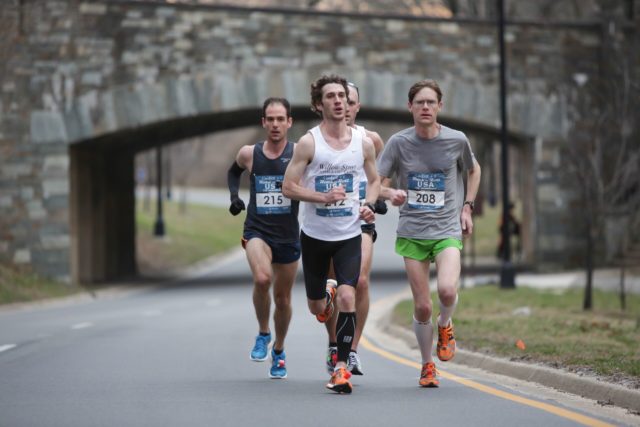 Recent Stories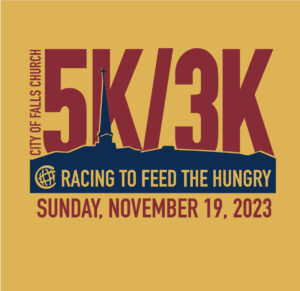 The out and back Falls Church City 5K/3K course is mostly flat on the W&OD Trail starting and finishing at 103 Columbia Street. Overall male and female winners earn free shoes and medals are awarded to all categories. Great family