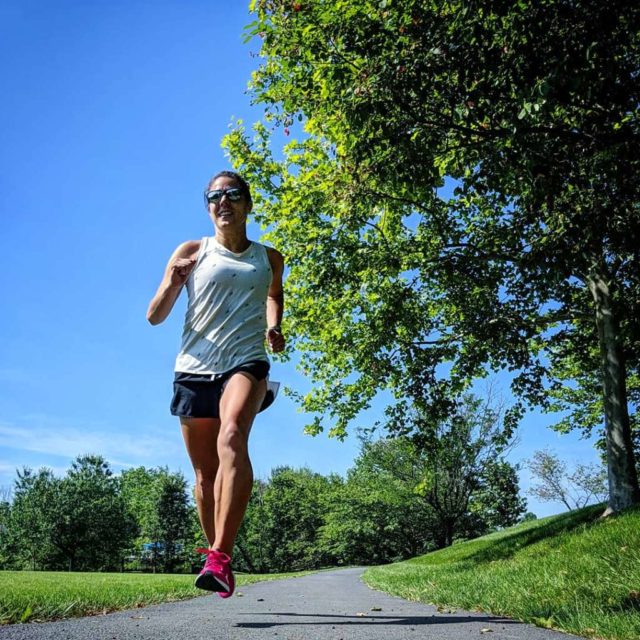 Name: Lisa Romanzo
Self-described age group: my mornings fueled off coffee, my evenings off wine and ice cream, my current bosses can't even complete full sentences, and I'm in bed by 930… i must be in the 30-35 range. waiting to move on up to the next age group!
Residence: Ashburn
Occupation: Physical therapist, but currently on hiatus to be home with my kids.
Why you run: Running makes me a better person. It's my "quiet" time. With a traveling husband and family states away, running serves as my hobby but also my self care time. It allows me mental clarity, to work through things in my head or to just be in that meditative, steady state where I am free of thought. I love the endorphin release. How strong it makes me feel. And for the invaluable lessons it continues to teach me about self acceptance, resilience and hard work.
When did you get started running: Once college soccer came to an end, I needed an outlet to maintain some sanity and release some energy to get through graduate school so I picked up running. When I was deployed to Afghanistan, about three years later, my love for running grew deeper. Not only was it one of the only things for me to do, it filled the void and served as my therapy at a pretty low point in life. I carried it with me during the transition home and ran my first marathon, Marine Corps, that same year. I haven't turned back since and running has never given up on me!
0
Comments