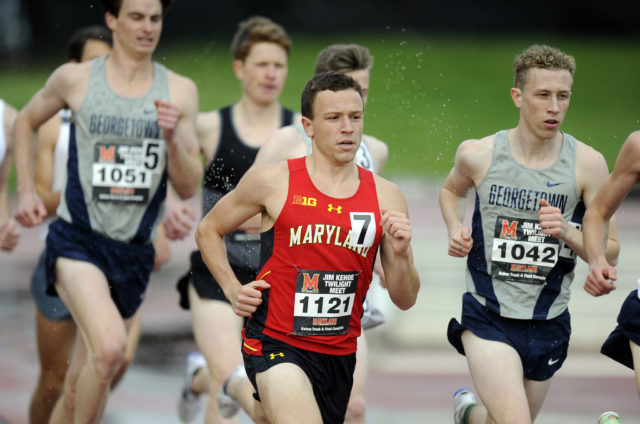 Name: Daniel Trettel
Self-described age group: M 25-29
Residence: Adelphi, Md.
Occupation: Grad student, PhD – Biochemistry
Why you run: I run to be the best me I can be. That applies directly to athleticism and indirectly to my academic/professional life. I don't think I could excel in my studies without a physical output balancing it out.
When did you get started running: I started running track as a freshman in high school to get in better shape for soccer, but ended up quickly quitting due to some bronchitis. I returned the next year and it stuck. Next thing you know, I started doing soccer to get in better shape for track! I just found myself innately having a more competitive mindset for running. 
Have you taken a break from running: Yes, for about six months after college. I found myself rather disillusioned by the sport, and myself, so I just stopped. It was not a happy period for me. Eventually, however, the voice inside my head started nagging me "That's it? You're going to waste your efforts, all that training, what potential you have left?" so I started up slowly. Shed some (a lot of) weight, made a plan, and stuck to it training myself completely alone for over a year. In hindsight, that process is what I needed to become a much healthier athlete today.
0
Comments