By Rebecca Scritchfield
January/February 2010
For the Washington Running Report
The weather outside may be frightful, but that does not mean you need to be cooped up indoors. There is nothing wrong with being active outdoors over the winter. In fact, I love running in the winter! Here are some sports nutrition tips and recipe ideas for every athlete who embraces the chilly temperatures.
Hydration: Make no mistake; winter runners still sweat no matter what the temperature is outside. That means you still need to care about hydration. If you are outside less than 60 minutes, water is just fine. You may want a sports drink if you plan a long outdoor run. Bring water with you on the run and take a few gulps every 15 to 20 minutes. If your run is only going to last 30 minutes and you don't want to take water with you, be sure to have about a cup of water 20 minutes before your run and have a water bottle ready afterward.
Fun Pre-Run Hydration Ideas–Hot Cocoa or Mocha: Make this with water and sip on it 30 minutes before going out on your run. You will get some fluids and a little sugar, which you need for a quality run. Use one package of regular hot cocoa. For the mocha variation, try ½ package of the cocoa and ½ cup of coffee.
Fueling: No matter what the temperature is outside, I don't think it is ever a good idea to go for a run under-fueled. You won't be able to perform at your best and you may even feel weak or tired. Try a small bowl of oatmeal before the run. I like instant oatmeal for convenience and it is still a whole grain. If you want to do the steel cut oats, here's a tip: slightly undercook them in advance, keep them in the refrigerator and finish cooking in the morning.
Pre-Run Food Ideas: Instant oatmeal made with water, ½ sliced banana, 1 tablespoon crushed walnuts, and a sprinkle of cinnamon. Or, try my banana split variation: oatmeal, ½ sliced banana, ¼ cup crushed pineapple, 1 tablespoon strawberry preserves, and 1 tablespoon of chocolate chips.
If you run in the morning, you may also need to fuel afterward, rather like a "second breakfast." If you run in the evening, this could be considered your dinner appetizer. After a run, you are looking for carbohydrates and protein. A little salt doesn't hurt either because you lose sodium in sweat. Below are a few dinner ideas. They provide carbohydrates, protein, water, and sodium-a runner's dream.
Post-Run Food Ideas–Doctored Up Soup: Start with a can of your favorite canned soup like minestrone or chicken noodle. I don't think they are hearty enough so I "doctor" mine up. Add ½ cup of cannellini beans (drained) for extra carbohydrates and protein. Add ½ cup of your favorite frozen mixed vegetables. They'll cook up when you heat the soup. If you have some leftover chicken (rotisserie works great), remove the skin and add this to your dish. If needed, add a little more water and any dried herbs you may like.
Chili makes an excellent post-run meal for lunch or dinner. You can make it in advance and serve it with a baked potato, over pasta, or with a hearty roll for extra carbohydrate and good recovery nutrition.
Here is a recipe with nutrition information for this dish.
Serving Size: 1.5 cups
Nutrition Facts (Per Serving)
Calories 300
Fat 4g
Protein 20g
Carbohydrate 46g
Sugar 10g
Fiber 14g
Sodium 922mg
Ingredients
1 tsp olive oil
1 onion, chopped
3 cloves garlic, minced
4 oz 93% lean ground beef (optional)
2 carrots, grated
1 can whole plum tomatoes
1 can light red kidney beans
1 can dark red kidney beans
1 tsp each cayenne pepper, chili powder, cumin
1 bay leaf
Directions
Place olive oil in a large pot over medium heat
Add 3 cloves garlic, minced
Add 4 oz 93% lean ground beef (optional) and sautee until brown, about 3 minutes
Add 1 onion, chopped
Grate carrots over pot and stir all ingredients
Add 1 can whole plum tomatoes with liquid, stir and chop with your spatula (there should be big chunks of tomatoes, they will cook down)
Add 1 can light red kidney beans, drained
Add 1 can dark red kidney beans, drained
Add 1 tsp each cayenne pepper, chili powder, cumin
Add 1 bay leaf
Stir, lower heat to medium low and cook for about 30 minutes, stirring every 10 minutes
Remove bay leaf and enjoy!
If you like winter running as much as I do, you will enjoy these hot and hearty ideas for fueling and hydrating well this winter. Happy trails.
Rebecca Scritchfield is a registered dietitian specializing in performance nutrition and weight management. An athlete herself, she regularly completes marathons, ultra marathons, and triathlons. She also runs weight loss programs in Washington, DC. For more information visit: www.elitenutritiondc.com or [email protected].
Recent Stories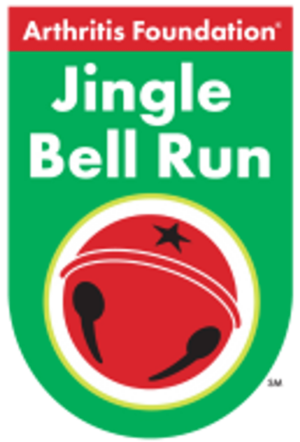 Be part of the original festive race for charity and signature Arthritis Foundation holiday event! Wear your favorite holiday attire and together, we'll jingle all the way to a cure! Register as an individual or bring a team of friends,