By Amy Reinink
January/February 2010
For the Washington Running Report
The marathon is a seductive distance, with its promise of glory, challenge, and a finisher's medal. But training for the full 26.2 requires a time commitment many runners find tough to make. The half marathon provides a happy medium between the fun of a 5K and the intensity of a marathon. It is long enough to demand respect, with some serious training requirements, but not so long it consumes entire days of a runner's life leading up to race day. It is intense enough to require a runner to take serious care of his or her body, but not so intense that a runner regularly feels like he or she has been run over by a truck after training runs.
This region provides a variety of half marathons, from highly organized road races to low-key trail runs. The must-do half marathons below represent just a small slice of that variety.
CareFirst BlueCross BlueShield National Half Marathon

When: March 20, 2010
Where: Washington, DC
Why: The CareFirst BlueCross BlueShield National Half Marathon boasts a fast course despite some killer hills, making it a favorite for PR seekers as well as challenge seekers. The District-centric course begins and ends at RFK Stadium, and loops past the Capitol, the Washington Monument, the Lincoln Memorial, and the White House. It also winds through funky neighborhoods like Adams Morgan, and past Howard University, where students cheering and blasting rap music provide one of the best spectator spots of the course.
More information: www.nationalmarathon.com
Yuengling Shamrock Half Marathon
When: March 21, 2010
Where: Virginia Beach, VA
Why: A flat, fast out-and-back course that follows Virginia Beach's coastline and finishes at its boardwalk sends Washington runners to Virginia Beach in droves the weekend after St. Patrick's Day for this race. A post-race party involving Irish stew and Yuengling keeps them coming back.
More information: www.shamrockmarathon.com/site3.aspx
Blue Ridge Half Marathon
When: April 24, 2010
Where: Roanoke, VA
Why: With wide views of the cool blue-green mountains and a total elevation gain of nearly 1,400 feet, this inaugural race promises to be a sort of a poor man's Big Sur International Marathon, known for its views and hills. The course starts and finishes in downtown Roanoke, but runners spend most of their time on the Blue Ridge Parkway.
More information: www.blueridgeparkwaymarathon.com
Marine Corps Historic Half Marathon
When: May 16, 2010
Where: Fredericksburg, VA
Why: The Marine Corps Marathon in October is known for its stellar organization, and its companion half marathon in May follows suit. Participants rave about the historic half's pre-race expo, on-course support, and finish-line festivities, saying the race is run with the efficiency one would expect from the Marines. The tough, hilly course is held entirely within the city limits of Fredericksburg, a pretty city that is chock-full of history. It also offers an experience Marine Corps Marathon finishers savor: a Marine places a medal around the neck of every finisher.
More information: www.marinecorpshistorichalf.com
ZOOMA Annapolis Half Marathon
When: June 6, 2010
Races: Half Marathon, 10K
Why: From the stylish pink technical T-shirts to the post-race party with wine tastings and chocolate, this is a race that knows what women want. The tough, hilly course starts at the Navy-Marine Corps Memorial Stadium, winding through a few neighborhoods before crossing the Severn River on the Naval Academy Bridge. Hey-girlfriend goodies offered after the race include truffles, chi-chi cupcakes, spa treatments, and generous pours at a Barefoot Wine & Bubbly wine tasting.
More information: www.zoomarun.com/annapolis
Rock 'n' Roll Virginia Beach Half Marathon
When: September 5, 2010
Where: Virginia Beach, VA
Why: Many Washington-area runners consider this seaside race the unofficial end to the summer–and the unofficial start to the fall racing season. The course is flat and speedy, and it finishes with a great view of the ocean along the boardwalk. A bonus: Finishers get hand-painted medals and admission to a finish-line beach party.
More information: virginia-beach.competitor.com
ING Rock 'n' Roll Philadelphia Half Marathon
(Formerly the Philadelphia Distance Run)
When: September 19, 2010
Where: Philadelphia, PA
Why: Runner's World editors named this the best half marathon in the country "with rare consensus," in its September 2009 issue. Not only do the editors but also past participants say the course is lovely in addition to being flat and fast, starting in front of the Philadelphia Museum of Art and winding through downtown neighborhoods before heading along the Schuylkill River.
More information: philadelphia.competitor.com
Parks Half Marathon
When: September 12, 2010
Where: Rockville, MD
Why: The Parks Half Marathon takes its name from the preserved parkland along the Rock Creek Stream Valley most of the course runs through. Though the race starts near the Rockville Metro station and finishes in downtown Bethesda, the course mostly follows the Rock Creek Hiker/Biker Trail and the Capital Crescent Trail. Participants also rave about the post-run festival in downtown Bethesda. The host Montgomery County Road Runners Club knows what runners want.
More information: www.parkshalfmarathon.com
CareFirst BlueCross BlueShield Half Marathon
(Baltimore Running Festival)
When: October 16, 2010
Where: Baltimore, MD
Why: This race provides a true taste of the Charm City, from the start at Camden Yards to the crab-shaped medals at the finish line. Long, steady hills in the first half of the race make it a tough course, but smooth race-day logistics and a great Under Armour technical T-shirt make up for it.
More information: www.thebaltimoremarathon.com
Richmond McDonald's Half Marathon
When: November 13, 2010
Where: Richmond, VA
The Richmond Marathon bills itself and its accompanying half marathon as "America's friendliest marathon." Participants share that assessment, raving about the spectator support along this mostly flat course. Its mid-November race date makes it a great way to squeeze one last race into the fall season.
More information: www.richmondmarathon.com
Recent Stories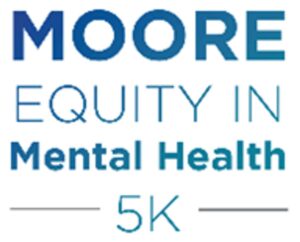 About APA's MOORE Equity in Mental Health 5k
The APA's Division of Diversity and Health Equity invites you to join us in combating mental health inequities facing young people of color and in honoring mental health advocate Bebe Moore Campbell.